oooooo22222vttJZv22vvvvooYuQQXX4XX4X44XXXwuuYuzcjduYYvvdYooooXvdoooo2XoYYuV?"`= =?VQgmX2222222oo2o2oo2222ooooo2o2v2ooYYYoo2222o22222222222odv263vvv266o222Y6xvdo2 vv2vvv2vvxtJj1Tvgwu3333d3d33363300555XXXX5Yo6ZJuiduYuXduooooo2vooooYoXouV+J@@@@#@@@@n |1= ==+,, ="NqggdXoo2o2ooo2vv2vvxd63ddddXuuYYuYv2dYoo222222222o2oYvxddXdvvvvvvd2vvvYoo TTjJjjjtJjjTT1xdUOmsv!!!v!cvjzzv3J33duw5uY2vJjuudPYYYYYoYYooooYYYYYYdXum|d@9!= ,uuv"1+ ==v= |99N@ggggggggggggggy,,,=29Q@QQmdduYYYoo2oo22oYo2YYvxdooo6xvvddd6vvddvx !s1iijJiTijjuvjdQ@hwv;+||||a#v!!zs1jxdYYuo2d1ccTdPYYuuYYYYYYYYooYYuudgQ@8` =33VVVVV1:. . J; : .., =9?9@@@@@@@a "9WQduYYYoo222oY6xx36vvdYo6Zdd6Yo6vvduYoY uuydddvxZtxt3ud0@@QQQyaaaaw@D||vjzzcixoYoo2oo!z3dX55PPuuuuuu63ddggW#M!= , aygggggggya; | =. = =j @a |, ===9Ww ,=N@@@a .2q,2NQgYY6oooo2oY6XXdxxxtxd36Zd6oxv2xv33 WOOQQuYo222XsTx0MQ#QU0mQQg@D;j|+++|3333doYoXdnv33jJddXw555wdQY!= "` Ja ="1? 3 = 0a h 0m |;, 0@g, ,??a,2@q |;.9g ?QguYYooo2d6Zv30uuuYYXdddovxdYYoXd 632YuuuYooYXc320M@#MWWWN@@@6|23V3vaadnjdwwXQ!0ojvdPQQ4Q4QUY` Jgg@@@@P"= a?"`== == = @Q = J@a =Qj 3@#WO==a, `,J? JQ. @q 3#XYYYYu6tddddtJtxvvv3Y6x2636ooY ggduuuuYYuu5ddY0N#Qmq@QQ@mUmj++:agH0e20wwwQ6;jQ||gduv0QY+,a@@@@@@@#9+ J99' 3@,,.J@p ,g@%n 2G=.= JN@Q 2q 3@. JQaJ@QuuY6xdYYuuPuYXvvvd6xvdddvvxt Q333uYYoo3uu6duQN@QkhQd@@HVv;|jg#D1JQj|3VVv;;;jmu|0mwdQa#@80@@@#9+ = 3Qy J@ J@p|a J@Qn 3n .g 0GJQ JQa QG @pJQwuuXddXdJJJd6xxvduXxvo633uYY DQgyd333u3vs330Q##@dQqQ#@Kcoyg@@Hj|x2@q;:+j|;jjj3Xjv3#@Rg@@Q@#9 ,; =N@ 0Q J@J@p @@;JW;J@ @pJ% @.JH @ 3#QV3X23uPuuXvxvYoYvvdXdvxttZ QQ@@QggggHNNQggQ@##yy@@#@Kg@@@@@#QgW9110@D0n;;vd2YXuzuuzdO@@! j++j|;2"""= "n J@Q @m @ @p JV0@ '@K =QeJQ L @, " J#QvdXdZtZZxXvZdu66vvvd3Yuuu0 jgyuu331+:|aw+|2@@@R@####@#mojj:|aym3WQ@D+|6;|oduu5XdXQQQ@#P = aj, Q 0@J K JIJ@ .@ JD [email protected]$ .@G . JD+auYYuXudd6ZxuuXxv2XdvttttZ 39@##HQggg#B:=jn|0@@#@##H@@@#8UQ@@Qdm;0+|;jaaw2m6uP6qg#9! "9Qq, 3p J@p 0. = @' J@J#= J@m Q: @@ .; 9;=uuYYYYYu6ZxdY6ZvZd633uYuYX ::|91312?1|j@#@#m|J#W3V0g@#v;dQHuuudQMNQ#@8T|;||33g#P^ ,,,,,, .9Q, J% @m + @. d@7 D' J@E @! H" JtJuuuYuu66vxvYY6xxdYXdvxxxxx ja+;++=|az|0#wzd##Q@@##@@#NQ##@Q@Q@g@NH6+||jQmqgg#! .= ,2""`= = .. 0n b @; @I @! JR JP | #+JH,J J$JwuYuYYXdtxxd626xx33YYuXdddY 0@@qya@H9==2@@@@@#Y:||j:|ad@jaaa@@Q@Q@@gggg@#Q@#9 .HP =^ = . |c s G JK @Ga@! V!:J7 Jd!.#! JDJX5uuuuYuuYu66222XdvvxxxZxvv2 +||m2@H:Jg@@yz|+:|aHD1+|@maaagyyyv|||2N@NW@M@#! J#! = ,= : JD d8! JY^ ;` =+.#! dSa45uPuuuYYo2222ooooooYYoo2vvvv yudXd8:JD2UNN@ggyya,,|Q:2121===,:::|0QyaygygD a@P JH9" . 1` J? ,Ja8" . .+,dQXX5wuuYYYooo2o22o2oo22o2oooo2 30N@MdM@#6uj3X|||J@@Qya,ayggg@Q@@@@@@@e,|vgD a@#+ #9= z Jm J"= X .Jd@QkUSadjd3o2oo22222oo222o2222222 @Wyaaaz,=Y9Q||0yx=,;,|@@qaJ999N@@gaa=0saa@U= @@B JP J#! z= J@@@@@@@@@@@@@@@@@@@@@@@@@@@@H; =,a#@WW9vjd46jJddYo22d663362o22oo2222o 0QyazNBa@m,2Qg|2NQayVg,,|30@@@@#D:`=J#TdgU' @@D J+ H9" 7= ag@@@@@@@@@@@@@@@@@@@@@@@@@@@@@@@@@@@#N@z .=||jjdUViiddVXv3xd63txddooo2222o222 ,,=2NQaJV;aaJ@m0z=2m:|20@H21+|2@Q@gD:JKJqL Q@l .#! Jf , aD m@@@@@@@@K=0N@@@@@@@@@@@@@@@@@@@@@@@@@@#@;@@m ,,3@@Q4XQuudXXJJJxxxJdXJtd6622ooooooo2o ==,,=|@:|d%U@2@@a::0nJQw==3V1+aa@D:==dKJQLJ@D @P JF .@P @@E m|@@@@@@@@@@g, 3@@@@@@@@@@@@@@@@@@@@@@@@Hdao@@ J#@aJQQ5wJt3XdPXxxxtd6JtZ6ZZxvvd6xx2o22 ,,aay@D:|3QQy,=0@ma;====a@83@@@qgd@@g@mdYcJ# J#+ d! .= z z@@K @@D @id@@@@@@@@@@@@@, .0@@@@@@@@@@@@@@@@@@@@@HdJ|#@G @@@mJXV6dddQVJtxvdd66tZduuuXdXdddxZvXd 9999"+:=2K98W@QyJ93N@Qg#%yv+=K,=,=?90@Q@Qg@t . V' .= a@@= @@: @D @@@@@@@@@@@@@@D" .@@@@@@@@@@@@@@@@@@@@@@KJJ#@@$JQ@QadmdjjiiJJtd633XdZx33333YuuYuuuuuo Qg.=w28qa2%a=====ggqa,. ==3@gm;`==,aQKQ@@@l JD+ = d@@@Q @@ d@H=@@@@@@@@@@@@@@@;.a@@@@@@@@@@@@@@@@@@@@@@@HJ3#@G Q#ma6VVOQXwddd6jJttdddXXdxZtJJttduYod .JQaJ%=.3%adNy,,[email protected]#@@ga,.29qa99=JKdkkQc K ..@@@@k@@c0#H=J@@@@@@@@@@@@@@@,0@@@@@@@@@@@@@@@@@@@@@@@#@aM@#=0#QOjtduTi33jjd055VjdV3YuuuuPXxxddPV6 @p 3@QQ,.J@K:J@QHgaJNQ,=,,a@H1?x0@qyJI0kXQ: @K J" + a= J@@@@@@m##m@#R|=@@@@@@@@@@@@@@@@p2@@@@@@@@@@@@@#=@@@@@@@@#J3@@LJRXddQOQQddXdtJudViJdddjJ3336JJdV3jdd TJ%,,@K2Q,.0qK:2Q#@Ny,@m===d+'''''=JK=V?Qg; @K z a" J7 J@@@@@@##@@N@@qu2=Q@@@@@@@@@@@@@@@@p |@@H@@@@@@@@t @@#N@@@@#@a@#@ QmdduuTT3XJjJd5QdjdV305XuXXdZdPYdYu6 j,J@pJwya@q,@ZNgyaaJ#9N@@yaP'''=,Ja@gd@@8N% @a+ + Z'.@@99@#@KNQ%Wgg@@t J@@@@@@@@@@@@@@@@@@p 3@@y=N@@#9 @#9 ,@@@@@@g@@@pJ@QwXXXXgdjjdPuYJtddJid33333Y6oYYY62 =+|;zQqya,JQydz.J=@9?8mq@#NWd3OQP==.....QH@m ` =+ 2" J@Ka#v|d@RR@@@sJ@@@@@@@@@@@@@@@@@@@@p '=0@@a@H' dP @@@@@@@@@@@@.|#XXj3jjJjiPPu6JdV0QQXdduXdXdoooYX6 mz=28+092K=J@@@gY=J%aJJ#!.'''.J$.'..''.@K=JQQQc : Q@@HJ@z|dQR%QNma@@@@@@@@@@@@@@@@@@@@@@aaaaa@@@@g@E,Jg@@@@@@@@@@@@#^JHXXXQddXidPV6JdddJiiiiid36dYoo2P6J |NNqyjagJ#NMN99+ ,==j=0Qa,,,Jd@w.''..J#5==|3dgK 2#@@@@@@q@@@#@@@@#9":, =""""""""""""""""""1""""""""?""""""+=+" @@QXQdQ6TdX6jttJ3005Xd6PXXdYoo2dQJJ aa|@99s,,,,J,ag#@NaJQa==2@!...JN9@#8930@QN@@QE JJ = === =2999= g#9= ##9@D3#@I Q4dO3Jid6ttttZdjiiiijj36uYuo2dUJJ a?=,aaav39",gV"= ,J2` Qy,p0p=`=,J..' ,,;=ggg#P i J#@@@@, d@@@Ka#QyJ ;0=dV! J+ J#S, = JkQudjduXxxZtdQQXwXXddddYYoodVidP ,3NQuz2V=,@P.JZ9@P^ ,JD= g.0y,a!,JMQa =,y@H! a@=dP c .9@u3 ##N@qHag@#@d@KQ@p U|@qd@K JhXXXmdd5XvZtJjid333VV3xuuXdVjdP6 3@y.=Nsa#!,aY"|dF ,aQQ=.a@Q,J@IJT. ,JaB` am3Q# H?+ = DaH=J#!,. @p1y, f @#@NMM@#dgl#QK |= U!,Q@#P= JhXXXXtdw6ooY0uuXddttttJ26JjJdd62 q,J@ya#`,d81Qa#+ dK Jl.y@m,.|QLJ@X29"= JN@dWW@#dga = @c@GJD JmJaJ@d@m. c J@NMNMQ@@0Jlm@K , ' #Q@Q@g J@a = JQXXXwddO2o22duV6d66oooYXdddd6622 JQwJW|JdN@q, #' g;,g#=JKJ9NQaWF.=3m =||3W = @c0Q@I Q@#@@@0@@m ' JQ#QMMMQ@0JLK@G : 28+ J=JJ@@y Q J: dQXXXQdQ2o22dVxv2v222222222o6v222 ;J?:J@Saa, 9K,@P===dK,# 3Q@F .',dNmga,..`===|z;|gp J@m @D Q@P=="""@@@m dNQMQQQH3J|l@@p = ,, UNDER:HIS:EYES @@ Jc JQXXXXXw6YYddQv2222222222222222222 Ha#@Qya,.0@Qa#+ "99@$J@@pJ#:|aQQq, .3Qa`==,,Jy91b . @@p ,@#! dgO@Q 0@@m QQ%QQQ%HvJJc2@@p .=|`= a@@@@P=.'=Q, J@@. @@y | JQ44QXXXUiiuddX222222222o2oo2o222Xo D+... 2Qpdm9,Jg@g,J@c=0Q,@m,1|JZNJ9?Np,N#mdV"' =||i : N@#@#W @#WN@! d@m @y QQ%%Q%@m;JQ..2@@, ===+^= ,a@@@@@@@@:.''',QJ=@@K @@@@gJ. JdQOTjJi3QOJdQdwX62oXdo22oooooo222d6o M8?13@g, G@@#9+|j,J@p=Ng,y9^29!,J1K ='Qt K |3ggg63@G. ; 3@@@j @QDQD y#@@@wJ8@Q%%%%@QojJ@w=,2@@ggggg@@@@@@@@@@@@@#;.''''=J=O@H @@@@@@@@g@K J#QQJJttddd6tjii33VVUVZx6uuuuYYYoXdVt3 '''..'J@a#! ,, QDJD9Q,dD` .,J#! K =JD d' ''.==,||@L @; 0@@g,=0@m ##@@K NyJ@W%%%R@Q&h@0QQa.|N@@@@@@@@@@@@@@@@@@;='.===dJ+@@,J@@@@@@@@#` #44Xvddd4QdjJdXdXmdddxZJdX555PP6dQ6txv ''...=a# m+79mJ|Qt ="12""" J@aa@e" ''.=,=|;dC d@: =3@@g,==J@##n @a 0WW%%WBgQh4XQQm@@z="1N@@@@@@@@@@@@@@@m="^====J @@@ N@@@@@#@! @O3Qv333QXQjJdV30XXXXXXXXXXwwXXXO6JZxd3 99q,JXd! J#N=JFJIJK |gZ9+ ==9a,'.``=,:|juv= dQ@: =. 3@@@@@Q@Y' @@Q%%%WWRgU&G4Xw5X4QQmdQ,.|@@@@@@@@@@@@@#'J@@@gJ, J@@Q,N@@@#@D @QQggdddtjdUidXddZt33xv200QXXXQVXJZxdddX . 3:==?"='0?"1ad8= ,Ja,. ' `.JqadV?"""|adQya,a,||jgq: u60@: = 299! @p @WW%%WWgUmdQwuu5XwP006dUQ, 0@@@@@@@@@@@@pJ9"9@@@@@@@#'J@@#QD dQxd3VV3OQdQXddQQQQdkkQ22ddQQ6ZXdv333V0wX 9q,,==..==.=9#P"= @l =9Q.,.=,#+ 39Qg9" 1Qc=?+3U20V^ wuddQc a` ggg0D@K JWRRWR@QQkQQYY5XXXXXvtuo2Q, @@@@@@@@@@@@@@a .""` @@@@gQ^J@QQQgm22xdQ6idmddxx33O6vdwQdXXdJ0dvv2vvv3 d! ''..== 0m Jm=Qg#` JH .dI====Qz== dYYood' |+ g @%M0l#@,JQ@BRHQQQ0622odw4XXwX2vXo2Q.,@@@@@@@@@@@@@@@g, .1= J@@@@HQI Qmduujt2vd4XwXXXXwQXtZxvvdXdXXXQdJ3uPuuuPP ; Z Ja,at,J ,, ,J! J#'0m Jgy JU= '='=Nw,|+23Qgn = @D OW@JLK@G 0@z0@[email protected]@@@@@@@@@@@@@@@@@gg@JN@@@@@K #Qkk4kmdvdkQQQ36333333dJ360QXXXU3tZZd330w66 #`J9= 0GJB=J#! =?Y,d96a,d! #!.,,,JHP`,qgT= .='.`,a@Qgaaa@I @@c qRWJal@@: @@.JQuv||jvv3330QXXuo2Xu|dQ..@@@@@@@@@@@@@@@@@@@@a J@@m=d@k4QXXQYXZjiT11cc11ccs3u1Tdw5wOttxxxxZd6vv2 ld' =^ aP Y9Qa 9Q,,,,J#`'=1?1"='.#==38qgaagWTdgXvjdV+ aQQ! DRB@Jl##l 2@m.=6;=:,::+jv332oo2vjTu|2Qa'J@@@@@@@@@@@@9?"""1?` @#` #dhkhQQ61cc11csszz!!!!!zzu11T3226dtxvxdPPXdd 3@mdVQY JD , J9Qa =`2",.'=,=''' Q====''=''.JKJmwdYL ydQg$ mBR@JLK@K 0@@J=.==,,,:=|jv333vvvdduud@Qa,a##9!., aggg@@@@@@@#' #QQOQddj1szzzz!!!!!!!!!!!!!!scTjJtt6vvd55wXQx ;=29?= J$ dP=0@y; JF '',#= =JQa.=.J#n.=='''.,d#`=@m;: JR#Q#! DBR@Ju$@@.Q,,9@@ga..===,=:||jv33vddQQQd@Nm JQ@@@@@@#9?9@@@@@@D dQdwVV31cz!!!!!!!!!;;!;;!;;!!!scddiJJtd66306vv ::====,== ,9xjd#! #! ' .=Q:=:''=+=|@E=0y,,,J@H`'.,.3Qawg@#P ==^ @BRRdJl@NcJQ@Q,.?N@@y,.======|udPQ&yD0QWQMN@%@#! Jgg@@@@@@K JXwP6ucsz!!!!!!!!!!;!!;;!;!;;!zs1v1iJJd5Xdddddd ++::::=======JE J3%,.'..==@m,=JdT``JP= .'JD=====|==q#9" @D @RRg@JIG@G QWR%%@y, |9@@a,===jddXk&mmDgRWWQH@D J@@@@@@@@@@@@KIJQ662Xv!!!;!;;!!;!!;!!;;!;!!!!!!cTXiJddOvv3QwXX6 +++|;:=,Jy8Od!,x;;;,|Nq,,,||2WW+''==,.'''.=`,@K`====,,X' Jggay@@#! J.QBBB@Js$@#=JRWWWWW%Q@a, "9@Qy,="330QGQ@g@@#Q#:@@@@@@@@@@@@@@K d6vx3v;;;!!;!;;!;!;;!;;!!;!!!!zcTjtvdu62222dXwXm ;===az9" J!,@J,,aaayx=|NA|v|||:'''',0c =''J21J%,===|d%doZ'J%Qa@9' JBq,QRBBBJJl@@p OBRRWWWWRQ#BQ. .9NQyJ,="V91+==JQ;JQ@@@@@@@@@@@H`J6tJjc!!!;;!;!!;!!;!;;!;;!!!zuudtxddYYoYo2vdXw5wQ ``JgKa@#!,aD #!'.==0Qy,==|+:|;=..==.|aaa8`'.=.|3@q@@@@m,JN@@mn,@H,D' @BBBg@JlK@# NBOgBRRR@dXK@m @gqa .?9@@y,,=...JQ.J@@@@@@@@@@@E oZjijTc!vv;;!;;!;;!;!!;!!!zciJxv22YuPu56o6dXXwPwQ a#9` aO' ,@t==|3+;,|3Aw,=+;;|;,==,a#!=''''',a@H0@@@@K3x=,QWOmQH K J@OgBR#Jim@B;Jg00OgBg@JalDMm @UQWWQy, =9NQyJ,.Jm.J@@@@@@@@@K JXiTii1udv;;!;!;!!;;!!!!zccudv2dP5wXXwwXXXdXww555w ! . J#!J@@K|yya;==:,:|:JQo;+|;uoq#9|jc '..ay9dQ`J@@@@Kv|yY=adQQG @m QgORH+Ja@@#m @UDOOOOOdJ\lHQpJyGjqy=a@@a, 29@@dma@@@@@@@#P ,3juTjJdv;;;!;;!!;!!!!!uTijd22duP5wXXwXXwXww5Xww5u6 ; ''.J@#Y|aH3;`=;==:::jX1+JQmd31V6duvj3qodD?` aD=J$=@@@@@HT,dDd2QE @@Q 1@@sa@@@@#@cJ0qDU000QJJiK#@,JQQ#TJ@###@Q@g. ,?"+"=+`=,,,,aJ11T11v;;!!;!!!!!!!zssTjtv22ddXXXwXXwwXwwXwXwXwPPuu ='.J#9= JD@i==`=,|z,=,|1|;;,=|g@KuQgQ+,ay 0m,JP JD.,;@@@K;|@Buq7' @@@@y.?@####@@3K DDyDDDDDQJJiKB@,J@H|d@@@@#9JQD ,, ',agdtT31ccc1uz!!!!!;!!!!!zssuiJxo6Yd5XXXXXXXXXXXXXXwwww5PuuY ,g=2; .JK,#:==',JY====,||2+jqa,=2?9q.=;[email protected]@K JP.dTJ@@@@d#XgU+ , J@@@@@@y 3@##@@[email protected]@zJ@D+=aH! ,JdUOm.Ja=12uji11Tc1z!z!!!zzzsuuuJZdtZxv2o6wXXXXXXXXXX6JtdXw5wPuuYY JD``==|jvJW'',aD' .=`=;= [email protected]'=1;=J@@@, 9Qa,@!,z2@@@mg#` Jm @@@@@@@@@@,J9@@@JgQmmmDDDymmQJjk@WiJmnJ@[email protected]@ymQmmQiJ@@aJ6Xvtt1Ti1cssc1iijJtdduuPXXQk4XdXXXXXXXQO6jd3VQXQQ5XuuuY +`=``===j3==J#` ac=,==,J@! J@yJP=aa.=+J@@z0@, 3Ng,JGo2@@#+ J7 dn Q@@@@@@@@@@@g,|9QQQmmmyDUUUDqQJSHB@,JmJY0@",@Um&QdmqQiJd#@m|uYoYdYXdJJtxd22Xodd5PuY66v30XQXXXXXXO6JddXdddvvZdVJ322 =====,==;===T,JP .=. JH' J#!==d: J$=1a,=0%a.3NQy,0@pju9' Jv' J6o @@@@@@@@@@@@@@@gJ."9@OO0UUUDDUda@ggm=@29Xc,@UmyyQJQ0m=JQ#@mz04Qu55PPXdPuuYXdXX4X4X444Q6xdXwXOV6jtddXXwwXwXdQ6Jttd6 ;==,::||;==aa#+.,=='JD aH' JK'JD='.=2vjadQg;|y0@Q#9 == KdX @Q@@@@@@@@@@@@@@@@@y,."9Q00OO00O@gg@=@@Qa.JODmmqqd@gE,@@06#m=2Q&gQddQXXXX44444444XX44OJdQ3V63JJJdddx3VVVOO3JtdgQ62 |+++++|zva@#+ z.;=,aW= @K Jl @E.===,aXXQdQQgg#9' d= = J$dm WQ@@@@@@@@@@@@@@@@@@@@@g,,="9NQO@g@Q=3OQf,gUDqD@Q#9`J##@dX@mz,;;3Q&&hQQQh444kk4444Xudjj0Qudd4OJdXXXXXQmdZtZJdV6Z2o v|+;;!v;a@P= K =aW' 0@Qy,,, JQaH==juuu5w4QQ@#9= @ Jl0m Q@@@@@@@@@@@@@@@@@@@@@@@@@@@@a,,'=?94,0#^JO@@9?!=,a@###@do#@k=0oa,|3WQyq&dkhhhQOUUOOOVdQXYdXXmJdQXXXXXXmJdX5wPXdZd s;;;;!;a@F JK JK =='.a="""0K J@E=J33o5QQ#9" 0. . l0Q.J#@@@@@@@@@@@@@@@@@@@@@@@@@@@@@@99@@a.0lJ@gP,J@#@8N@@###doK@m;|aoX=3;|3OQm&&&&QQQQmdJdQ5XXXXQXttd633Z3VJdP5w5wdwX6 cv;|!vj@E Jl |Q,..,d`'''.Jp ,"=|jqgH9! : 0G o .XVQn 1@@@@@@@@@@@@@@@@@@@@@@@@@@@8= gg 3Q,JQV=J#D',[email protected]@#@0JX@@c,d63m=|aXa=29QQ&GhhkhQdQXXXXXOJJddXX4XdX6jJJJd3V3V6t |v||;;yK Jl . |9NH= '''`2@QJag9" .. , c dH: d= Ji=Q. 2@@@@@@@@@@@@@@@@@@@@@@@@@F @@@@@@, Nm J9! ,Q#N#9'.N@@@JxH@L,d;;3m=J0n:|;||3O&QQQd44444XQdtddQXXXX4UJdQQQdgggdZt =v;!!y#: ==..0l.=. JD===...,aa#9"= = J: 3: e dK 0: .6'Jn @@@@@@@@@@@@@@@@@@@@@@@H! =?@#9` ,J3a,=w,.== ,==,@##dwD@m;j:::2m=Jm;+++|ja;|2VQ@QQ4X4Qtvdov3VVVOtZdw5XXw5wXJJ z;!v;3x;===;|Q$,|;,d@ya|aa9?' Jm s J: |n |. dF m 0= .c Js @@@@@@@@@@@@@@@@@@@@@#! a#! '.0,JQ3Qc.+=' .@@#dX@#;==:::Jn=Jmz+++:dm:|u|=2VQQQmdgd44X4QmvddOV3V0OQQ6Jd Qu!;|v+|||jj|Ql=vudQQ##! , H= JK i 0: Q = JD JI 3; s |x |@@@@@@@@@@@@@@@@@@@#= J#!''''' X.+=Jk ,, Jz@@do@@z|,=:::|m,JQz+++dm::|uv;jj:|2VOQ4QXXXXXQQXXddmddtJdX JOouuvjuuudda@@g@#9` JL n @ Q l @: 4= .a#= D X. J .6: 2@@@@@@@@@@@@@@@@@D u@@q@m JY=''''''' +JQ J#9,a#Q.@@g@@m=m,,::,Jm=Jmz+:dm::+d;++vn:jy;;|23OQdQQudQXXXQ0QdXX =|vv3dXddddg#9!= , i I T @. 0c Jl @: Q= .dUI @$ .=J: =i J@@@@@@@@@@@@@@@K\d@@@D|a@, =. ' ''JXQ J@qd#:;Qm.@@@@m,@e=,,,JXo=3Qz:dX:++jX|++3;|Qv::|d;|=|1?OQk44XXxQXX a2dddXQ@H?` JK JL L = @c Jl l d: 0: JO@c @l c Jn 3. J@@@@@@@@@@@@@D=,,29Qg@@@@p j+ ,30f d#=,ags@+wJ@@@m.Qm;=,,J53o=0Q;JX:::am:+;+v:Jn::;dv:|do;|aa=23VQddX Adgg9! . JK JL c @l Jl G J; 0: d%H=J@l Q. 0; : |@@@@@@@@@@@#'J@#qgJJP9@@@q ma@@@KJ+J@% @@m @@T=,,JQ;dm=0cd6:+:Jm:|v+|+jm,::d;::jPz=0n,|:;j,J? #!= , $ =JK JG L Qm Jl d. Jl 0c JNI d%L dL JQ. . 2@@@@@@@@@@`Jz3@@@Q@@@@om@@a =|. @@@@K.=J@@aQ @@.Q@L=,,JX:|Qo=Xun:::Jm:+|v++jX;::d;++|5x=0m,,:|u,:d , Jn JI = K H id. J@: Jl Jl JK Jl JH Jf@l dL JG . J; J@@@@@@@@I @@m 9@@@@@@gK@@# J:=:. @@@r=J@@@@@@g.@,@@G:=,JX;:JQo=3Q;::Jm:+;s++j2v::d;+:aux|0m,,:Jx::; 0. JG 0 = K H LJc QL $ l JG J$ @I @:QL 0L 0; Jc Q 4J3@@@@@l @Q@@@y.9@@@@JG@@` Jr''.: [email protected]@@@@@@@@m, @@m:==Jw;::JQx=0m,:Jm:|juz:jo;::Jx:|oYv:0Q,::J;++: JL JG |. : Q. Q. L 3. @L Q. l Jk JK H JM 0c 0L .JL Ji Qi 3GJ@@@K @@@@@@@@y 9@@@u@@= r '' .= Ta@@@@@@@@#@@@J@@P===Jw;:+jooX,|;:|Q:|ujv+JX:::|m:|63o:dm,::je:++ . K l q. ; = Jc dL i : @: Q= G JK @H` @# 0l 0L ;.L dH: J": JQ,3H=J@@@@@@@@@@g 9Qg@@ . ' ' = J@@@@@@@@@@@@@@D|J====dx::J6ojuo,;jdo:2Xz:Jm:::|uv|maX;Jk:::|m:++ L K JL JL v Jl dl :=. %L Q: d Jm MI J%@=0K Jc aam7` 0L =Q, @Q .@@@@@@@@@@@@@g,J?@` . ' ' ..J@@@@@@@@@@@@#P @l,====1jja3+|Yi|;=3V|;dm:Jm:::JYv|m|o;|Q:::|X:++ mdG Jc K i Jl dl c |; @c Qc . m Jm J# RB#=0G JG,JY= J#' JL nJ3s @@@@@@@@@@@@@@@@@@mag. | '' ' 0@@@@@@@@@@P,@@K=J:==da=|33o|2X++3w;;a2Ye|X;:;Jux|m|o;|3z::|Q:++ 0Qm Jl K c J$ JL n .i @L @L : Q Q d! JOB@;J@c J@Y= d#@ JG Q.,6s @@@@@@@@@@@@@@@@0$@@: u` ' ' ' @@@@@@@@P=J@@@$ Q===JQ+w,=,,,,,,,de,|voX:dx:,|5v|X+u;+de::|P+|| mJK G l : : JK Jl |; n Ql @L L 0. 0 v=JQ????= ,, Q8+ @ JQ dc.,3s @@@@@@@@@@@@@@ddl@@: r ' ' ' , @@@@@@P=J@@@#F JQ=`=JQ=Jwm,=|a;::dX::dYe:Ji:,|0:|e|w;:dn,:+6z|| QdK Q= JG = L JK JK ` G dL @L m.JL J. . = c JY' JY Q Jh===,n 3n J@@@@@@@@@@@@JJl@@= JL ' ' =. @@#Ba@@@@@B|c.QQ.==JQ=|wu6|a==:|dn::doc:Js:::Jc:n+0;|5n::+dn|; Q@K Q: ? ,.JI Jl K Q 3 G Jl Jc,I dc 0: Jid` aD: # Jk= c Jc,Q; 3N@@@@@@@@@@JJl@@= JI ' ,| 0@@@@@@@#",a .0m===JQ;|5|0;dQ;==3T|jddn,Jx::,Jc:x:Jn:dn,::dm|v
Welcome to the Agent1 program
10,001 NFTs - unique digital collectible programs running on the Ethereum blockchain. They are Morphing NFTs and change forms as they move through your wallets. Agent1s are the first programs to prepare for the upcoming MetaVerse game. They start as text you can copy and paste from your browser. Try it above!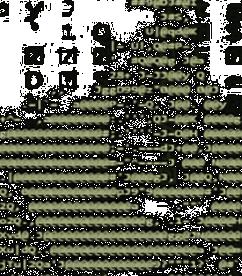 Reserve Giveaways
5% of mint proceeds goes to charities and global humanitarian aid. No politics, supporting only non-combatants & civilians.

50% of mint proceeds will go to the Agent1_VAULT
to further the project

AGENT1 has sold out.
Shop for fresh sales on Opensea.

How it works
Each Agent1 (they come in pairs), has its own behavior and strengths. They are all unique, with traits randomly generated. The Polymorphic Agent1 will morph with your behavior, wallets and transactions. Every action you take, every message you tweet/retweet with #Agent1, #A10001 or #AgentsUnite, will affect how it polymorphs for the project, until the upgrade date. From dots.. to 3D.

Oh.. and if you own a BAYC, Cryptopunk or the likes.. Enjoy the polymorph :)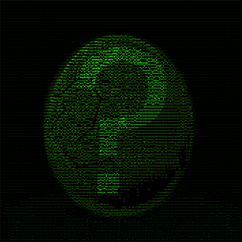 At Purchase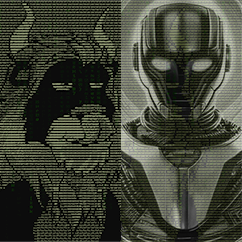 + 5 days
(generative based on wallet contents after sell out)

+ 5 polymorphs
(randomly based on actions)
Where we will go
Your Agent1 will eventually appear in our Metaverse game, Moonlanders.game - Check out our videos and story.
Members-only Backdoor
Agent1s reveal 5 days after sell out. Every purchase you make, you get 2 Agent1 NFTs. One of them is a Polymorph copy that morphs with your actions. Get immediate access to the highly addictive Code Hunter game, collect valuable tokens to spend when "The Backdoor" opens for Members. Don't be surprised if you discover new NFTs in your wallet as your Agent1 continues polymorphing.

Join a community of intelligent fans & creators

All Agent1 holders gains access to all future drops

Exclusive access to "The Backdoor"
Receive Agent1 Points daily
Roadmap & Activations
Agent1 is a part of a secretive project that was started 18 years ago by sprion. Hidden roadmap unlocks with our weekly updates. We've been here, and will continue to be for a while.
First 303 buyers can request for early upgrades of their Agent1s when "The Backdoor" opens. 11 Agent1s will be randomly dropped to holders.
Agent1s and this portal will learn and gain NEW colors and artwork. We launch the Agent1 Points system.
Moonlanders.game for Agent1s holders reveals. Up to 20% of mint proceeds pumped to promote the project. Agent1 Artifacts by Mr. J will be auctioned for holders to own a part of history.
Reveal MetaVerse game trailer + Music video. Rewarding collabs. Surprise allowlist/gifts to Agent1 minters, even if they sold. Release official soundtrack on Spotify, Apple worldwide. Merch, Yes!
We launch The Backdoor. Start sending out invites for Early Access to the MetaVerse game. Each Agent1 NFT gives you early pre-sale access to 1 piece of LAND in the Metaverse Game. Game roadmap begins.
The Team
Created by sprion, for his love of music, tech and the NFT space. To find out who he really is, google "sprion dotapod". His work has reached 100s of millions around the world. He has worked with Sony Music, Garena, Valve, League of Legends and more!
The Agent1 program is designed to encourage NFTs, artists and innovative fun ideas in the new space. 5% of mint proceeds will go to charitable organizations with proof. Find us on one of the best Discord servers around.
Team members will be added along the way as needed. If you feel like you have something to offer, let us know. We left a lot of things unsaid, because we want you to enjoy figuring them out yourselves.. (codes, riddles, numbers). This is a semi-anon project, where you can find the founder & team members if you dig..
oooooo22222vttJZv22vvvvooYuQQXX4XX4X44XXXwuuYuzcjduYYvvdYooooXvdoooo2XoYYuV?"`= =?VQgmX2222222oo2o2oo2222ooooo2o2v2ooYYYoo2222o22222222222odv263vvv266o222Y6xvdo2 vv2vvv2vvxtJj1Tvgwu3333d3d33363300555XXXX5Yo6ZJuiduYuXduooooo2vooooYoXouV+J@@@@#@@@@n |1= ==+,, ="NqggdXoo2o2ooo2vv2vvxd63ddddXuuYYuYv2dYoo222222222o2oYvxddXdvvvvvvd2vvvYoo TTjJjjjtJjjTT1xdUOmsv!!!v!cvjzzv3J33duw5uY2vJjuudPYYYYYoYYooooYYYYYYdXum|d@9!= ,uuv"1+ ==v= |99N@ggggggggggggggy,,,=29Q@QQmdduYYYoo2oo22oYo2YYvxdooo6xvvddd6vvddvx !s1iijJiTijjuvjdQ@hwv;+||||a#v!!zs1jxdYYuo2d1ccTdPYYuuYYYYYYYYooYYuudgQ@8` =33VVVVV1:. . J; : .., =9?9@@@@@@@a "9WQduYYYoo222oY6xx36vvdYo6Zdd6Yo6vvduYoY uuydddvxZtxt3ud0@@QQQyaaaaw@D||vjzzcixoYoo2oo!z3dX55PPuuuuuu63ddggW#M!= , aygggggggya; | =. = =j @a |, ===9Ww ,=N@@@a .2q,2NQgYY6oooo2oY6XXdxxxtxd36Zd6oxv2xv33 WOOQQuYo222XsTx0MQ#QU0mQQg@D;j|+++|3333doYoXdnv33jJddXw555wdQY!= "` Ja ="1? 3 = 0a h 0m |;, 0@g, ,??a,2@q |;.9g ?QguYYooo2d6Zv30uuuYYXdddovxdYYoXd 632YuuuYooYXc320M@#MWWWN@@@6|23V3vaadnjdwwXQ!0ojvdPQQ4Q4QUY` Jgg@@@@P"= a?"`== == = @Q = J@a =Qj 3@#WO==a, `,J? JQ. @q 3#XYYYYu6tddddtJtxvvv3Y6x2636ooY ggduuuuYYuu5ddY0N#Qmq@QQ@mUmj++:agH0e20wwwQ6;jQ||gduv0QY+,a@@@@@@@#9+ J99' 3@,,.J@p ,g@%n 2G=.= JN@Q 2q 3@. JQaJ@QuuY6xdYYuuPuYXvvvd6xvdddvvxt Q333uYYoo3uu6duQN@QkhQd@@HVv;|jg#D1JQj|3VVv;;;jmu|0mwdQa#@80@@@#9+ = 3Qy J@ J@p|a J@Qn 3n .g 0GJQ JQa QG @pJQwuuXddXdJJJd6xxvduXxvo633uYY DQgyd333u3vs330Q##@dQqQ#@Kcoyg@@Hj|x2@q;:+j|;jjj3Xjv3#@Rg@@Q@#9 ,; =N@ 0Q J@J@p @@;JW;J@ @pJ% @.JH @ 3#QV3X23uPuuXvxvYoYvvdXdvxttZ QQ@@QggggHNNQggQ@##yy@@#@Kg@@@@@#QgW9110@D0n;;vd2YXuzuuzdO@@! j++j|;2"""= "n J@Q @m @ @p JV0@ '@K =QeJQ L @, " J#QvdXdZtZZxXvZdu66vvvd3Yuuu0 jgyuu331+:|aw+|2@@@R@####@#mojj:|aym3WQ@D+|6;|oduu5XdXQQQ@#P = aj, Q 0@J K JIJ@ .@ JD [email protected]$ .@G . JD+auYYuXudd6ZxuuXxv2XdvttttZ 39@##HQggg#B:=jn|0@@#@##H@@@#8UQ@@Qdm;0+|;jaaw2m6uP6qg#9! "9Qq, 3p J@p 0. = @' J@J#= J@m Q: @@ .; 9;=uuYYYYYu6ZxdY6ZvZd633uYuYX ::|91312?1|j@#@#m|J#W3V0g@#v;dQHuuudQMNQ#@8T|;||33g#P^ ,,,,,, .9Q, J% @m + @. d@7 D' J@E @! H" JtJuuuYuu66vxvYY6xxdYXdvxxxxx ja+;++=|az|0#wzd##Q@@##@@#NQ##@Q@Q@g@NH6+||jQmqgg#! .= ,2""`= = .. 0n b @; @I @! JR JP | #+JH,J J$JwuYuYYXdtxxd626xx33YYuXdddY 0@@qya@H9==2@@@@@#Y:||j:|ad@jaaa@@Q@Q@@gggg@#Q@#9 .HP =^ = . |c s G JK @Ga@! V!:J7 Jd!.#! JDJX5uuuuYuuYu66222XdvvxxxZxvv2 +||m2@H:Jg@@yz|+:|aHD1+|@maaagyyyv|||2N@NW@M@#! J#! = ,= : JD d8! JY^ ;` =+.#! dSa45uPuuuYYo2222ooooooYYoo2vvvv yudXd8:JD2UNN@ggyya,,|Q:2121===,:::|0QyaygygD a@P JH9" . 1` J? ,Ja8" . .+,dQXX5wuuYYYooo2o22o2oo22o2oooo2 30N@MdM@#6uj3X|||J@@Qya,ayggg@Q@@@@@@@e,|vgD a@#+ #9= z Jm J"= X .Jd@QkUSadjd3o2oo22222oo222o2222222 @Wyaaaz,=Y9Q||0yx=,;,|@@qaJ999N@@gaa=0saa@U= @@B JP J#! z= J@@@@@@@@@@@@@@@@@@@@@@@@@@@@H; =,a#@WW9vjd46jJddYo22d663362o22oo2222o 0QyazNBa@m,2Qg|2NQayVg,,|30@@@@#D:`=J#TdgU' @@D J+ H9" 7= ag@@@@@@@@@@@@@@@@@@@@@@@@@@@@@@@@@@@#N@z .=||jjdUViiddVXv3xd63txddooo2222o222 ,,=2NQaJV;aaJ@m0z=2m:|20@H21+|2@Q@gD:JKJqL Q@l .#! Jf , aD m@@@@@@@@K=0N@@@@@@@@@@@@@@@@@@@@@@@@@@#@;@@m ,,3@@Q4XQuudXXJJJxxxJdXJtd6622ooooooo2o ==,,=|@:|d%U@2@@a::0nJQw==3V1+aa@D:==dKJQLJ@D @P JF .@P @@E m|@@@@@@@@@@g, 3@@@@@@@@@@@@@@@@@@@@@@@@Hdao@@ J#@aJQQ5wJt3XdPXxxxtd6JtZ6ZZxvvd6xx2o22 ,,aay@D:|3QQy,=0@ma;====a@83@@@qgd@@g@mdYcJ# J#+ d! .= z z@@K @@D @id@@@@@@@@@@@@@, .0@@@@@@@@@@@@@@@@@@@@@HdJ|#@G @@@mJXV6dddQVJtxvdd66tZduuuXdXdddxZvXd 9999"+:=2K98W@QyJ93N@Qg#%yv+=K,=,=?90@Q@Qg@t . V' .= a@@= @@: @D @@@@@@@@@@@@@@D" .@@@@@@@@@@@@@@@@@@@@@@KJJ#@@$JQ@QadmdjjiiJJtd633XdZx33333YuuYuuuuuo Qg.=w28qa2%a=====ggqa,. ==3@gm;`==,aQKQ@@@l JD+ = d@@@Q @@ d@H=@@@@@@@@@@@@@@@;.a@@@@@@@@@@@@@@@@@@@@@@@HJ3#@G Q#ma6VVOQXwddd6jJttdddXXdxZtJJttduYod .JQaJ%=.3%adNy,,[email protected]#@@ga,.29qa99=JKdkkQc K ..@@@@k@@c0#H=J@@@@@@@@@@@@@@@,0@@@@@@@@@@@@@@@@@@@@@@@#@aM@#=0#QOjtduTi33jjd055VjdV3YuuuuPXxxddPV6 @p 3@QQ,.J@K:J@QHgaJNQ,=,,a@H1?x0@qyJI0kXQ: @K J" + a= J@@@@@@m##m@#R|=@@@@@@@@@@@@@@@@p2@@@@@@@@@@@@@#=@@@@@@@@#J3@@LJRXddQOQQddXdtJudViJdddjJ3336JJdV3jdd TJ%,,@K2Q,.0qK:2Q#@Ny,@m===d+'''''=JK=V?Qg; @K z a" J7 J@@@@@@##@@N@@qu2=Q@@@@@@@@@@@@@@@@p |@@H@@@@@@@@t @@#N@@@@#@a@#@ QmdduuTT3XJjJd5QdjdV305XuXXdZdPYdYu6 j,J@pJwya@q,@ZNgyaaJ#9N@@yaP'''=,Ja@gd@@8N% @a+ + Z'.@@99@#@KNQ%Wgg@@t J@@@@@@@@@@@@@@@@@@p 3@@y=N@@#9 @#9 ,@@@@@@g@@@pJ@QwXXXXgdjjdPuYJtddJid33333Y6oYYY62 =+|;zQqya,JQydz.J=@9?8mq@#NWd3OQP==.....QH@m ` =+ 2" J@Ka#v|d@RR@@@sJ@@@@@@@@@@@@@@@@@@@@p '=0@@a@H' dP @@@@@@@@@@@@.|#XXj3jjJjiPPu6JdV0QQXdduXdXdoooYX6 mz=28+092K=J@@@gY=J%aJJ#!.'''.J$.'..''.@K=JQQQc : Q@@HJ@z|dQR%QNma@@@@@@@@@@@@@@@@@@@@@@aaaaa@@@@g@E,Jg@@@@@@@@@@@@#^JHXXXQddXidPV6JdddJiiiiid36dYoo2P6J |NNqyjagJ#NMN99+ ,==j=0Qa,,,Jd@w.''..J#5==|3dgK 2#@@@@@@q@@@#@@@@#9":, =""""""""""""""""""1""""""""?""""""+=+" @@QXQdQ6TdX6jttJ3005Xd6PXXdYoo2dQJJ aa|@99s,,,,J,ag#@NaJQa==2@!...JN9@#8930@QN@@QE JJ = === =2999= g#9= ##9@D3#@I Q4dO3Jid6ttttZdjiiiijj36uYuo2dUJJ a?=,aaav39",gV"= ,J2` Qy,p0p=`=,J..' ,,;=ggg#P i J#@@@@, d@@@Ka#QyJ ;0=dV! J+ J#S, = JkQudjduXxxZtdQQXwXXddddYYoodVidP ,3NQuz2V=,@P.JZ9@P^ ,JD= g.0y,a!,JMQa =,y@H! a@=dP c .9@u3 ##N@qHag@#@d@KQ@p U|@qd@K JhXXXmdd5XvZtJjid333VV3xuuXdVjdP6 3@y.=Nsa#!,aY"|dF ,aQQ=.a@Q,J@IJT. ,JaB` am3Q# H?+ = DaH=J#!,. @p1y, f @#@NMM@#dgl#QK |= U!,Q@#P= JhXXXXtdw6ooY0uuXddttttJ26JjJdd62 q,J@ya#`,d81Qa#+ dK Jl.y@m,.|QLJ@X29"= JN@dWW@#dga = @c@GJD JmJaJ@d@m. c J@NMNMQ@@0Jlm@K , ' #Q@Q@g J@a = JQXXXwddO2o22duV6d66oooYXdddd6622 JQwJW|JdN@q, #' g;,g#=JKJ9NQaWF.=3m =||3W = @c0Q@I Q@#@@@0@@m ' JQ#QMMMQ@0JLK@G : 28+ J=JJ@@y Q J: dQXXXQdQ2o22dVxv2v222222222o6v222 ;J?:J@Saa, 9K,@P===dK,# 3Q@F .',dNmga,..`===|z;|gp J@m @D Q@P=="""@@@m dNQMQQQH3J|l@@p = ,, @@UNDER:HIS:E YES Jc JQXXXXXw6YYddQv2222222222222222222 Ha#@Qya,.0@Qa#+ "99@$J@@pJ#:|aQQq, .3Qa`==,,Jy91b . @@p ,@#! dgO@Q 0@@m QQ%QQQ%HvJJc2@@p .=|`= a@@@@P=.'=Q, J@@. @@y | JQ44QXXXUiiuddX222222222o2oo2o222Xo D+... 2Qpdm9,Jg@g,J@c=0Q,@m,1|JZNJ9?Np,N#mdV"' =||i : N@#@#W @#WN@! d@m @y QQ%%Q%@m;JQ..2@@, ===+^= ,a@@@@@@@@:.''',QJ=@@K @@@@gJ. JdQOTjJi3QOJdQdwX62oXdo22oooooo222d6o M8?13@g, G@@#9+|j,J@p=Ng,y9^29!,J1K ='Qt K |3ggg63@G. ; 3@@@j @QDQD y#@@@wJ8@Q%%%%@QojJ@w=,2@@ggggg@@@@@@@@@@@@@#;.''''=J=O@H @@@@@@@@g@K J#QQJJttddd6tjii33VVUVZx6uuuuYYYoXdVt3 '''..'J@a#! ,, QDJD9Q,dD` .,J#! K =JD d' ''.==,||@L @; 0@@g,=0@m ##@@K NyJ@W%%%R@Q&h@0QQa.|N@@@@@@@@@@@@@@@@@@;='.===dJ+@@,J@@@@@@@@#` #44Xvddd4QdjJdXdXmdddxZJdX555PP6dQ6txv ''...=a# m+79mJ|Qt ="12""" J@aa@e" ''.=,=|;dC d@: =3@@g,==J@##n @a 0WW%%WBgQh4XQQm@@z="1N@@@@@@@@@@@@@@@m="^====J @@@ N@@@@@#@! @O3Qv333QXQjJdV30XXXXXXXXXXwwXXXO6JZxd3 99q,JXd! J#N=JFJIJK |gZ9+ ==9a,'.``=,:|juv= dQ@: =. 3@@@@@Q@Y' @@Q%%%WWRgU&G4Xw5X4QQmdQ,.|@@@@@@@@@@@@@#'J@@@gJ, J@@Q,N@@@#@D @QQggdddtjdUidXddZt33xv200QXXXQVXJZxdddX . 3:==?"='0?"1ad8= ,Ja,. ' `.JqadV?"""|adQya,a,||jgq: u60@: = 299! @p @WW%%WWgUmdQwuu5XwP006dUQ, 0@@@@@@@@@@@@pJ9"9@@@@@@@#'J@@#QD dQxd3VV3OQdQXddQQQQdkkQ22ddQQ6ZXdv333V0wX 9q,,==..==.=9#P"= @l =9Q.,.=,#+ 39Qg9" 1Qc=?+3U20V^ wuddQc a` ggg0D@K JWRRWR@QQkQQYY5XXXXXvtuo2Q, @@@@@@@@@@@@@@a .""` @@@@gQ^J@QQQgm22xdQ6idmddxx33O6vdwQdXXdJ0dvv2vvv3 d! ''..== 0m Jm=Qg#` JH .dI====Qz== dYYood' |+ g @%M0l#@,JQ@BRHQQQ0622odw4XXwX2vXo2Q.,@@@@@@@@@@@@@@@g, .1= J@@@@HQI Qmduujt2vd4XwXXXXwQXtZxvvdXdXXXQdJ3uPuuuPP ; Z Ja,at,J ,, ,J! J#'0m Jgy JU= '='=Nw,|+23Qgn = @D OW@JLK@G 0@z0@[email protected]@@@@@@@@@@@@@@@@@gg@JN@@@@@K #Qkk4kmdvdkQQQ36333333dJ360QXXXU3tZZd330w66 #`J9= 0GJB=J#! =?Y,d96a,d! #!.,,,JHP`,qgT= .='.`,a@Qgaaa@I @@c qRWJal@@: @@.JQuv||jvv3330QXXuo2Xu|dQ..@@@@@@@@@@@@@@@@@@@@a J@@m=d@k4QXXQYXZjiT11cc11ccs3u1Tdw5wOttxxxxZd6vv2 ld' =^ aP Y9Qa 9Q,,,,J#`'=1?1"='.#==38qgaagWTdgXvjdV+ aQQ! DRB@Jl##l 2@m.=6;=:,::+jv332oo2vjTu|2Qa'J@@@@@@@@@@@@9?"""1?` @#` #dhkhQQ61cc11csszz!!!!!zzu11T3226dtxvxdPPXdd 3@mdVQY JD , J9Qa =`2",.'=,=''' Q====''=''.JKJmwdYL ydQg$ mBR@JLK@K 0@@J=.==,,,:=|jv333vvvdduud@Qa,a##9!., aggg@@@@@@@#' #QQOQddj1szzzz!!!!!!!!!!!!!!scTjJtt6vvd55wXQx ;=29?= J$ dP=0@y; JF '',#= =JQa.=.J#n.=='''.,d#`=@m;: JR#Q#! DBR@Ju$@@.Q,,9@@ga..===,=:||jv33vddQQQd@Nm JQ@@@@@@#9?9@@@@@@D dQdwVV31cz!!!!!!!!!;;!;;!;;!!!scddiJJtd66306vv ::====,== ,9xjd#! #! ' .=Q:=:''=+=|@E=0y,,,J@H`'.,.3Qawg@#P ==^ @BRRdJl@NcJQ@Q,.?N@@y,.======|udPQ&yD0QWQMN@%@#! Jgg@@@@@@K JXwP6ucsz!!!!!!!!!!;!!;;!;!;;!zs1v1iJJd5Xdddddd ++::::=======JE J3%,.'..==@m,=JdT``JP= .'JD=====|==q#9" @D @RRg@JIG@G QWR%%@y, |9@@a,===jddXk&mmDgRWWQH@D J@@@@@@@@@@@@KIJQ662Xv!!!;!;;!!;!!;!!;;!;!!!!!!cTXiJddOvv3QwXX6 +++|;:=,Jy8Od!,x;;;,|Nq,,,||2WW+''==,.'''.=`,@K`====,,X' Jggay@@#! J.QBBB@Js$@#=JRWWWWW%Q@a, "9@Qy,="330QGQ@g@@#Q#:@@@@@@@@@@@@@@K d6vx3v;;;!!;!;;!;!;;!;;!!;!!!!zcTjtvdu62222dXwXm ;===az9" J!,@J,,aaayx=|NA|v|||:'''',0c =''J21J%,===|d%doZ'J%Qa@9' JBq,QRBBBJJl@@p OBRRWWWWRQ#BQ. .9NQyJ,="V91+==JQ;JQ@@@@@@@@@@@H`J6tJjc!!!;;!;!!;!!;!;;!;;!!!zuudtxddYYoYo2vdXw5wQ ``JgKa@#!,aD #!'.==0Qy,==|+:|;=..==.|aaa8`'.=.|3@q@@@@m,JN@@mn,@H,D' @BBBg@JlK@# NBOgBRRR@dXK@m @gqa .?9@@y,,=...JQ.J@@@@@@@@@@@E oZjijTc!vv;;!;;!;;!;!!;!!!zciJxv22YuPu56o6dXXwPwQ a#9` aO' ,@t==|3+;,|3Aw,=+;;|;,==,a#!=''''',a@H0@@@@K3x=,QWOmQH K J@OgBR#Jim@B;Jg00OgBg@JalDMm @UQWWQy, =9NQyJ,.Jm.J@@@@@@@@@K JXiTii1udv;;!;!;!!;;!!!!zccudv2dP5wXXwwXXXdXww555w ! . J#!J@@K|yya;==:,:|:JQo;+|;uoq#9|jc '..ay9dQ`J@@@@Kv|yY=adQQG @m QgORH+Ja@@#m @UDOOOOOdJ\lHQpJyGjqy=a@@a, 29@@dma@@@@@@@#P ,3juTjJdv;;;!;;!!;!!!!!uTijd22duP5wXXwXXwXww5Xww5u6 ; ''.J@#Y|aH3;`=;==:::jX1+JQmd31V6duvj3qodD?` aD=J$=@@@@@HT,dDd2QE @@Q 1@@sa@@@@#@cJ0qDU000QJJiK#@,JQQ#TJ@###@Q@g. ,?"+"=+`=,,,,aJ11T11v;;!!;!!!!!!!zssTjtv22ddXXXwXXwwXwwXwXwXwPPuu ='.J#9= JD@i==`=,|z,=,|1|;;,=|g@KuQgQ+,ay 0m,JP JD.,;@@@K;|@Buq7' @@@@y.?@####@@3K DDyDDDDDQJJiKB@,J@H|d@@@@#9JQD ,, ',agdtT31ccc1uz!!!!!;!!!!!zssuiJxo6Yd5XXXXXXXXXXXXXXwwww5PuuY ,g=2; .JK,#:==',JY====,||2+jqa,=2?9q.=;[email protected]@K JP.dTJ@@@@d#XgU+ , J@@@@@@y 3@##@@[email protected]@zJ@D+=aH! ,JdUOm.Ja=12uji11Tc1z!z!!!zzzsuuuJZdtZxv2o6wXXXXXXXXXX6JtdXw5wPuuYY JD``==|jvJW'',aD' .=`=;= [email protected]'=1;=J@@@, 9Qa,@!,z2@@@mg#` Jm @@@@@@@@@@,J9@@@JgQmmmDDDymmQJjk@WiJmnJ@[email protected]@ymQmmQiJ@@aJ6Xvtt1Ti1cssc1iijJtdduuPXXQk4XdXXXXXXXQO6jd3VQXQQ5XuuuY +`=``===j3==J#` ac=,==,J@! J@yJP=aa.=+J@@z0@, 3Ng,JGo2@@#+ J7 dn Q@@@@@@@@@@@g,|9QQQmmmyDUUUDqQJSHB@,JmJY0@",@Um&QdmqQiJd#@m|uYoYdYXdJJtxd22Xodd5PuY66v30XQXXXXXXO6JddXdddvvZdVJ322 =====,==;===T,JP .=. JH' J#!==d: J$=1a,=0%a.3NQy,0@pju9' Jv' J6o @@@@@@@@@@@@@@@gJ."9@OO0UUUDDUda@ggm=@29Xc,@UmyyQJQ0m=JQ#@mz04Qu55PPXdPuuYXdXX4X4X444Q6xdXwXOV6jtddXXwwXwXdQ6Jttd6 ;==,::||;==aa#+.,=='JD aH' JK'JD='.=2vjadQg;|y0@Q#9 == KdX @Q@@@@@@@@@@@@@@@@@y,."9Q00OO00O@gg@=@@Qa.JODmmqqd@gE,@@06#m=2Q&gQddQXXXX44444444XX44OJdQ3V63JJJdddx3VVVOO3JtdgQ62 |+++++|zva@#+ z.;=,aW= @K Jl @E.===,aXXQdQQgg#9' d= = J$dm WQ@@@@@@@@@@@@@@@@@@@@@g,,="9NQO@g@Q=3OQf,gUDqD@Q#9`J##@dX@mz,;;3Q&&hQQQh444kk4444Xudjj0Qudd4OJdXXXXXQmdZtZJdV6Z2o v|+;;!v;a@P= K =aW' 0@Qy,,, JQaH==juuu5w4QQ@#9= @ Jl0m Q@@@@@@@@@@@@@@@@@@@@@@@@@@@@a,,'=?94,0#^JO@@9?!=,a@###@do#@k=0oa,|3WQyq&dkhhhQOUUOOOVdQXYdXXmJdQXXXXXXmJdX5wPXdZd s;;;;!;a@F JK JK =='.a="""0K J@E=J33o5QQ#9" 0. . l0Q.J#@@@@@@@@@@@@@@@@@@@@@@@@@@@@@@99@@a.0lJ@gP,J@#@8N@@###doK@m;|aoX=3;|3OQm&&&&QQQQmdJdQ5XXXXQXttd633Z3VJdP5w5wdwX6 cv;|!vj@E Jl |Q,..,d`'''.Jp ,"=|jqgH9! : 0G o .XVQn 1@@@@@@@@@@@@@@@@@@@@@@@@@@@8= gg 3Q,JQV=J#D',[email protected]@#@0JX@@c,d63m=|aXa=29QQ&GhhkhQdQXXXXXOJJddXX4XdX6jJJJd3V3V6t |v||;;yK Jl . |9NH= '''`2@QJag9" .. , c dH: d= Ji=Q. 2@@@@@@@@@@@@@@@@@@@@@@@@@F @@@@@@, Nm J9! ,Q#N#9'.N@@@JxH@L,d;;3m=J0n:|;||3O&QQQd44444XQdtddQXXXX4UJdQQQdgggdZt =v;!!y#: ==..0l.=. JD===...,aa#9"= = J: 3: e dK 0: .6'Jn @@@@@@@@@@@@@@@@@@@@@@@H! =?@#9` ,J3a,=w,.== ,==,@##dwD@m;j:::2m=Jm;+++|ja;|2VQ@QQ4X4Qtvdov3VVVOtZdw5XXw5wXJJ z;!v;3x;===;|Q$,|;,d@ya|aa9?' Jm s J: |n |. dF m 0= .c Js @@@@@@@@@@@@@@@@@@@@@#! a#! '.0,JQ3Qc.+=' .@@#dX@#;==:::Jn=Jmz+++:dm:|u|=2VQQQmdgd44X4QmvddOV3V0OQQ6Jd Qu!;|v+|||jj|Ql=vudQQ##! , H= JK i 0: Q = JD JI 3; s |x |@@@@@@@@@@@@@@@@@@@#= J#!''''' X.+=Jk ,, Jz@@do@@z|,=:::|m,JQz+++dm::|uv;jj:|2VOQ4QXXXXXQQXXddmddtJdX JOouuvjuuudda@@g@#9` JL n @ Q l @: 4= .a#= D X. J .6: 2@@@@@@@@@@@@@@@@@D u@@q@m JY=''''''' +JQ J#9,a#Q.@@g@@m=m,,::,Jm=Jmz+:dm::+d;++vn:jy;;|23OQdQQudQXXXQ0QdXX =|vv3dXddddg#9!= , i I T @. 0c Jl @: Q= .dUI @$ .=J: =i J@@@@@@@@@@@@@@@K\d@@@D|a@, =. ' ''JXQ J@qd#:;Qm.@@@@m,@e=,,,JXo=3Qz:dX:++jX|++3;|Qv::|d;|=|1?OQk44XXxQXX a2dddXQ@H?` JK JL L = @c Jl l d: 0: JO@c @l c Jn 3. J@@@@@@@@@@@@@D=,,29Qg@@@@p j+ ,30f d#=,ags@+wJ@@@m.Qm;=,,J53o=0Q;JX:::am:+;+v:Jn::;dv:|do;|aa=23VQddX Adgg9! . JK JL c @l Jl G J; 0: d%H=J@l Q. 0; : |@@@@@@@@@@@#'J@#qgJJP9@@@q ma@@@KJ+J@% @@m @@T=,,JQ;dm=0cd6:+:Jm:|v+|+jm,::d;::jPz=0n,|:;j,J? #!= , $ =JK JG L Qm Jl d. Jl 0c JNI d%L dL JQ. . 2@@@@@@@@@@`Jz3@@@Q@@@@om@@a =|. @@@@K.=J@@aQ @@.Q@L=,,JX:|Qo=Xun:::Jm:+|v++jX;::d;++|5x=0m,,:|u,:d , Jn JI = K H id. J@: Jl Jl JK Jl JH Jf@l dL JG . J; J@@@@@@@@I @@m 9@@@@@@gK@@# J:=:. @@@r=J@@@@@@g.@,@@G:=,JX;:JQo=3Q;::Jm:+;s++j2v::d;+:aux|0m,,:Jx::; 0. JG 0 = K H LJc QL $ l JG J$ @I @:QL 0L 0; Jc Q 4J3@@@@@l @Q@@@y.9@@@@JG@@` Jr''.: [email protected]@@@@@@@@m, @@m:==Jw;::JQx=0m,:Jm:|juz:jo;::Jx:|oYv:0Q,::J;++: JL JG |. : Q. Q. L 3. @L Q. l Jk JK H JM 0c 0L .JL Ji Qi 3GJ@@@K @@@@@@@@y 9@@@u@@= r '' .= Ta@@@@@@@@#@@@J@@P===Jw;:+jooX,|;:|Q:|ujv+JX:::|m:|63o:dm,::je:++ . K l q. ; = Jc dL i : @: Q= G JK @H` @# 0l 0L ;.L dH: J": JQ,3H=J@@@@@@@@@@g 9Qg@@ . ' ' = J@@@@@@@@@@@@@@D|J====dx::J6ojuo,;jdo:2Xz:Jm:::|uv|maX;Jk:::|m:++ L K JL JL v Jl dl :=. %L Q: d Jm MI J%@=0K Jc aam7` 0L =Q, @Q .@@@@@@@@@@@@@g,J?@` . ' ' ..J@@@@@@@@@@@@#P @l,====1jja3+|Yi|;=3V|;dm:Jm:::JYv|m|o;|Q:::|X:++ mdG Jc K i Jl dl c |; @c Qc . m Jm J# RB#=0G JG,JY= J#' JL nJ3s @@@@@@@@@@@@@@@@@@mag. | '' ' 0@@@@@@@@@@P,@@K=J:==da=|33o|2X++3w;;a2Ye|X;:;Jux|m|o;|3z::|Q:++ 0Qm Jl K c J$ JL n .i @L @L : Q Q d! JOB@;J@c J@Y= d#@ JG Q.,6s @@@@@@@@@@@@@@@@0$@@: u` ' ' ' @@@@@@@@P=J@@@$ Q===JQ+w,=,,,,,,,de,|voX:dx:,|5v|X+u;+de::|P+|| mJK G l : : JK Jl |; n Ql @L L 0. 0 v=JQ????= ,, Q8+ @ JQ dc.,3s @@@@@@@@@@@@@@ddl@@: r ' ' ' , @@@@@@P=J@@@#F JQ=`=JQ=Jwm,=|a;::dX::dYe:Ji:,|0:|e|w;:dn,:+6z|| QdK Q= JG = L JK JK ` G dL @L m.JL J. . = c JY' JY Q Jh===,n 3n J@@@@@@@@@@@@JJl@@= JL ' ' =. @@#Ba@@@@@B|c.QQ.==JQ=|wu6|a==:|dn::doc:Js:::Jc:n+0;|5n::+dn|; Q@K Q: ? ,.JI Jl K Q 3 G Jl Jc,I dc 0: Jid` aD: # Jk= c Jc,Q; 3N@@@@@@@@@@JJl@@= JI ' ,| 0@@@@@@@#",a .0m===JQ;|5|0;dQ;==3T|jddn,Jx::,Jc:x:Jn:dn,::dm|v