Gem ARTIFACTs free mint for AGENT1 Officers
(Only 1 selection per wallet)
(And someone managed to flip a 100X with it! Nice job!)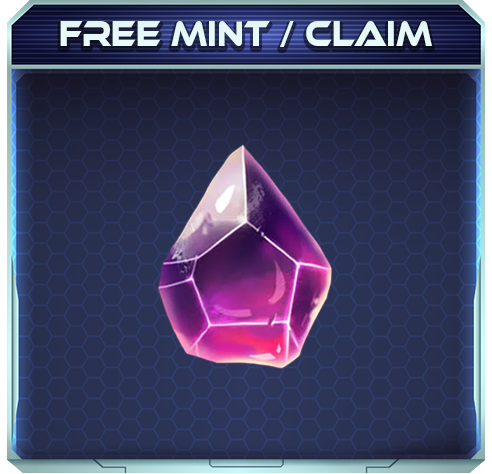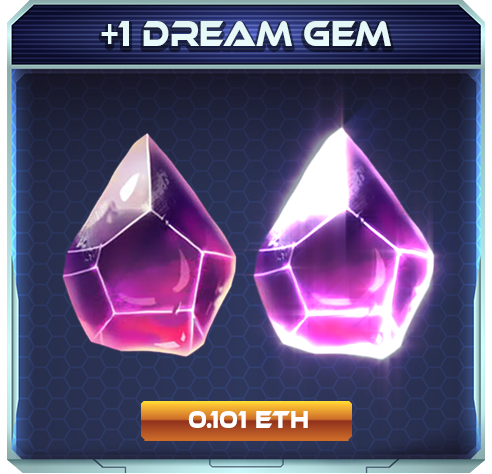 The Creation of Gem ARTIFACTs

117 minted. 10 gifts for the world.
What is an AGENT1 Officer?
An AGENT1 Officer is any holder who holds 10 AGENT1 NFTs or above. For more info on the various ranks & benefits, check the FAQ page.
What are Gem ARTIFACTs?
These are special & limited "Agent1 Artifact" NFTs that Mr. J will personally mint & create for this event. This event particularly, will create ARTIFACTs of the type: "Gem". You can read more about ARTIFACTs and GEMs in the Moonlanders Whitepaper.
What does the Dream Gem ARTIFACT do?
The Dream Gem ARTIFACT, when used, gives an AGENT1, the ability to dream. The target AGENT1 NFT receives a rare trait, and a rare visual style, that ties closely to the Holder's wallet contents.
Use and burn this Artifact at "The Backdoor" to guarantee a super rare Agent1 NFT when it reveals in your wallet. The Dream Gem ARTIFACTs are created by A1 Officers during the 6/8 Gem ARTIFACT Creation event.
Each qualified Officer's wallet can make only 1 selection during the free mint event, and create up to 2 Dream Gem ARTIFACTs. Each Dream Gem ARTIFACT has a STR value, equivalent to the number of AGENT1 NFTs in the Officer's wallet.
If he has 10 AGENT1 NFTs during creation, then the ARTIFACT's STR value will be 10. If he has 80, then the ARTIFACT's STR value will be 80, so on and so forth. The STR value will have a "positive effect" on the target AGENT1 NFT during "burning".
(More details when "The Backdoor" opens)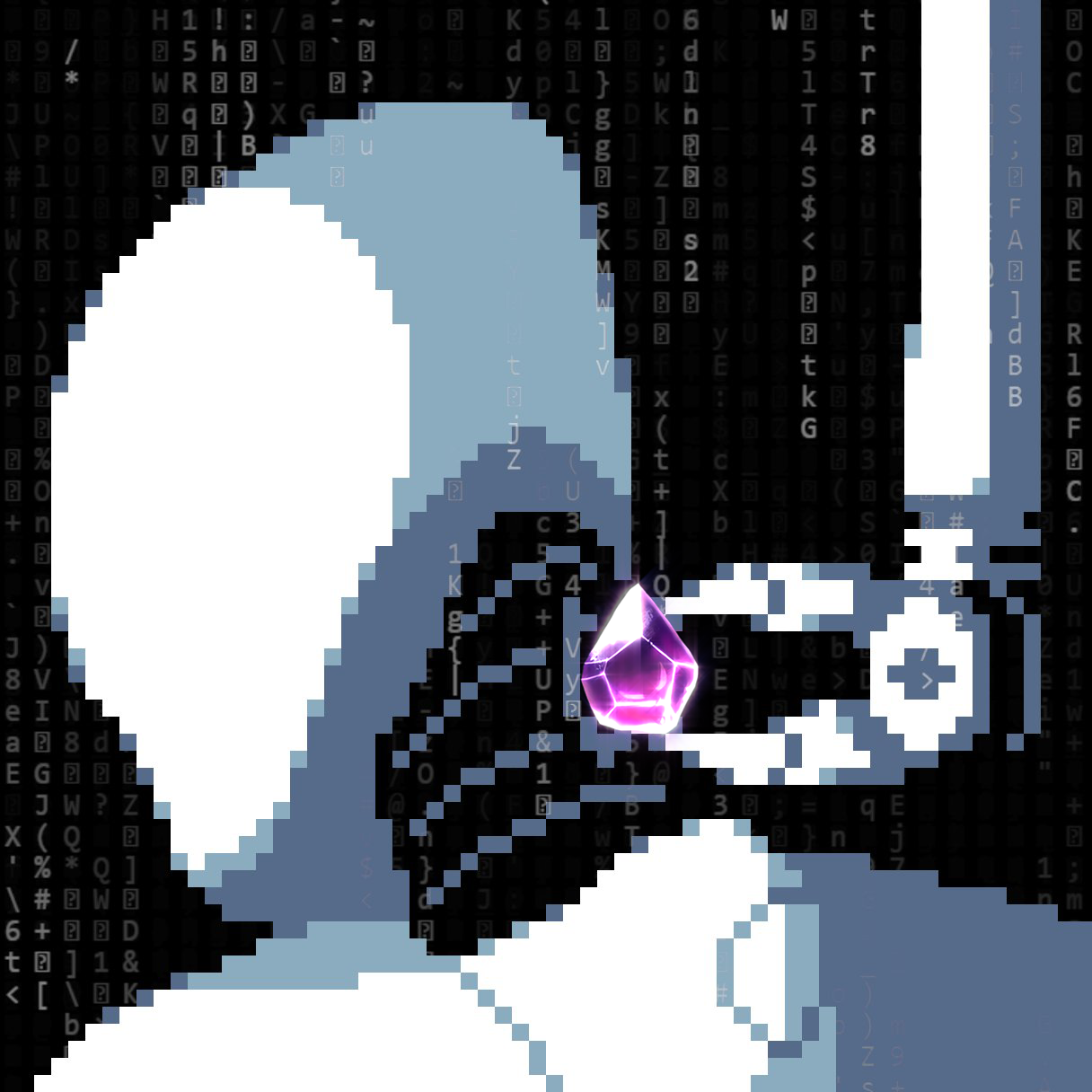 When the ARTIFACT is "burned", the target AGENT1 NFT in the owner's wallet will become especially rare, with a bonus effect from the ARTIFACT's STR value.
Players without the Dream Gem ARTIFACT still have a chance of rare types & traits.
When burned, it drops a Dream Gem Shard that goes into the owner's wallet/Vault. Collecting 11 of these Shards allows the holder to "merge" them and create a new GEM NFT. Note however, there is a 22% chance no GEM Shard is dropped.
How does the event work?
(Last updated: 2022/06/09)
From 6/8 to 6/16, AGENT1 Officers lead the way to new discoveries & prepare the journey for the gang.
If you hold 10 Agent1 NFTs or above, you can choose to mint the Dream Gem ARTIFACTs for free onto the blockchain.
Select the FREE MINT option, and you will receive a link to claim a Dream Gem Artifact for FREE (excluding gas & transfer fees).
If you choose the "+1 Dream Gem" option, then a paid listing will be sent to you.
Once purchased, you will receive a total of 2 Dream Gems. All listings/links will expire in 3 days, so make sure to come back to this page and check your links at the top.
You, the creator, will have up to 3 days to collect them before others.
If after 3 days, you do not collect, then the minted Dream Gem ARTIFACTs will be made available to the public.. That means YOU created the NFTs but gave the opportunity to others.
To summarize, the AGENT1 Officers can:
Create up to 2 Dream Gem ARTIFACTs.
Choose to collect them within 3 days in a direct & private sale, before others.
Choose NOT to collect, and make them available for the public to collect, after 3 days automatically.
Now if you don't create Dream Gem ARTIFACTs, they will not happen or exist! So don't be stingy! Make at least a selection, have fun & create them for others! Don't waste your Officer's privilege.
Every 11 Gem Artifacts created, 1 is minted for all Holders
How does everyone get something?
This event is special. Other than letting Officers create X amount of Dream Gem ARTIFACTs into the world, they also make them available in a giveaway event for everyone. The event will take place after June.
For every 11 Dream Gem ARTIFACTs created into the world, 1 is minted for the giveaway event. All Agent1 Holders stand to win the Dream Gem ARTIFACT in the free giveaway.
When an Officer chooses to FREE MINT / CLAIM, 1 NFT is minted into the world, and the total Dream Gem ARTIFACTs in the world increases by 1. If they choose to mint "+1 Dream Gem", then 2 NFTs are created, and the total Dream Gem ARTIFACTs in the world increases by 2. Everytime the total hits a multiple of 11, 1 more ARTIFACT will be created at the end of the event.
We build this together. Officers lead the way & everyone gets something. We're just special that way.
Why +1 Dream Gem ??
This option lets you get an extra, superrare ARTIFACT that guarantees a rare AGENT1 NFT during reveal, while others are limited to getting 1 per wallet. If it guarantees one of your AGENT1 NFT to be rare.. Then it itself is rare!
We think you should get the extra Dream Gem ARTIFACT, because when you burn 1... you have another Rare ARTIFACT left.
The bonus ARTIFACT will be transferred/airdropped to you within 1 hour of purchase.
Can I pick which AGENT1 NFT to receive the Dream Gem upgrade?
By default, when you burn the Dream Gem ARTIFACT, it picks the best target AGENT1 NFT in your wallet, to make rare. You may however, override the behavior, by choosing a target AGENT1 NFT in your wallet.
(More details when "The Backdoor" opens)

When you burn a GEM, it drops a GEM Shard. By combining 11 pieces of these GEM Shards, you can re-create a random new GEM. Note however, that there is a 22% chance it does not drop a Shard.
Why only Agent1 Officers?
This is a special event for our OG & Officers, allowing them the opportunity to collect the limited Dream Gem Artifact before others, get a sneak-peek of coming things, and also letting them lead the project in a fun way while unlocking progress. We continue to fulfill our roadmap, run marketing, collabs & partner with great players, despite the market's ups and downs. Taking care of our early adopters & supporters is always a part of our roadmap. With such events, they help expand the game, and also create rewards/giveaways for everyone.
How long will the Creation event last?
8 days & 6 hours. It ends sometime in 16th June, 2022.
Again, this is a bonus & special community event, led by the AGENT1 Officers.
Why is this FREE MINT different from others?
FREE MINT in the crypto space generally requires gas fees when you mint.
Our FREE MINT for this event in slightly different, it costs NOTHING if you mint but do not collect.
Costs the same (gas + transfer) if you do.
PLUS, you get Mr. J's minting touch to your collected NFT. All ARTIFACTs are designed to have historical value.
Can I still join the ranks of AGENT1 Officers?
Yes. While the event is running, it checks your wallet and enables you to create & claim the Dream Gem ARTIFACTs when you hold 10 or more Agent1 NFTs. Everyone gets their share of privileges & rewards - OGs, early holders, Officers & Top 100 Agent1 Holders, all get their deserving privileges.