Agent1 Code Hunter Game
BLACKMIRROR
In the dark corners of the Metaverse, a group of Agents come together to hunt and find hidden codes, that would release Agent1 Points (AP) for them to upgrade the Agent1 programs they own.
With the collected AP, not only can they strengthen their Agent1s, they can merge and even create new ones. BUT going "deep" to train & find resources also made them "visible" to another group of hackers, only known as "RA" for the mark they leave behind. Some think there is an "RA" hiding among the Agents...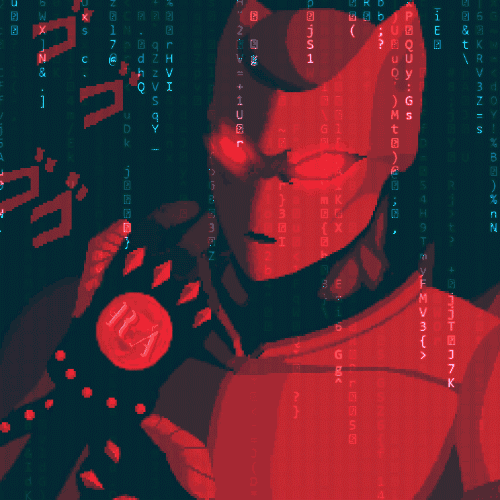 - Every code an Agent (holder) finds, they get 303,000 Agent1 Points ($AP) that will be sent to their personal vault.

- As the 303,000 $AP is transferred to the vault, there is a 22% chance that ALL the 303,000 $AP would be stolen by an "RA" hacker, who has been hiding among the Agents.

- The hacker distributes the stolen 303,000 $AP to all OTHER Agents, in an attempt to cover his tracks.

- Distribution is made proportionately to the Top Agent1s on the team, with the top Agent getting most, and the lowest ranked Agent getting least. Probably to generate mistrust and to dismantle the team further.
- Your Agent1 Points (AP) are stored in your personal vault accessible here on the Agent1 website, and the upcoming Moonland Terminal.

- They can be claimed and used here, in the upcoming Metaverse game, "JericVerse: Moonlanders", and also when "The Backdoor" opens.
- There are currently only 101 codes in the Agent1 Metaverse to be found by each Agent1 holder as part of their 1st training.

- While an Agent earns 303,000 $AP per find, there's a 22% chance that the 303,000 $AP would be stolen and distributed to others.

- Other activities such as tweeting with hashtags #A10001, #AgentsUnite, @Agent1XYZ, engagement on Discord, and your NFT career, continues to earn you Agent1 Points (AP) as well.

- By holding an Agent1 NFT, you will receive a part of the distributed $AP that was stolen from other Agents.
...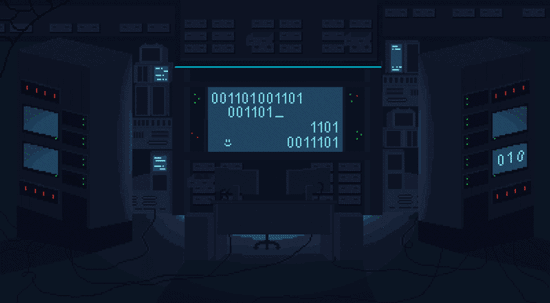 Why play the game?
Experience a fun and brand new way of growing and owning your NFTs. Play, learn and enjoy the risk, like all your NFT and crypto endeavors. Improve your skills with the Agent1 NFT program, and be reminded that your actions and transfers in the crypto-space are always vulnerable to hackers!
How it works
Every code you find, action you take, every tweet you make with tags #AgentsUnite, #A10001 and @Agent1XYZ, earns you Agent1 Points. These points affects how your Agent1 NFT polymorphs. Your Agent1 Points affects ALL your Agent1 NFTs! Thus, the more Agent1s you collect, the more effective your Agent1 Points.

If you are the first to find a code, your 303,000 AP will not be hacked (or "RAcked"). You earn more Agent1 Points, unlock 3 more codes for the community, and enter the Top Agent1s Hall Of Fame.
XXXXXXXXXXXXXXXXXXXXXXXXXXXXXXXXXXXXXXXXXXXXXXXXXXXXXXXXXXXXXXXXXXXXXXXXXXXXXXXXXXXXXXXXXXXXXXXXXXXXXXXXXXXXXXXXXXXXXXXXXXXXXXXXXXXXXXXXXXXXXXXXXXXXXXXXXXXXXXXXXXXXXXXXXXXXXXXXXXXX XXXXXXXXXXXXXXXXXXXXXXXXXXXXXXXXXXXXXXXXXXXXXXXXXXXXXXXXXXXXXXXXXXXXXXXXXXXXXXXXXXXXXXXXXXXXXXXXXXXXXXXXXXXXXXXXXXXXXXXXXXXXXXXXXXXXXXXXXXXXXXXXXXXXXXXXXXXXXXXXXXXXXXXXXXXXXXXXXXXX XXXXXXXXXXXXXXXXXXXXXXXXXXXXXXXXXXXXXXXXXXXXXXXXXXXXXXXXXXXXXXXXXXXXXXXXXXXXXXXXXXXXXXXXXXXXXXXXXXXXXXXXXXXXXXXXXXXXXXXXXXXXXXXXXXXXXXXXXXXXXXXXXXXXXXXXXXXXXXXXXXXXXXXXXXXXXXXXXXXX XXXXXXXXXXXXXXXXXXXXXXXXXXXXXXXXXXXXXXXXXXXXXXXXXXXXXXXXXXXXXXXXXXXXXXXXXXXXXXXXXXXXXXXXXXXXXXXXXXXXXXXXXXXXXXXXXXXXXXXXXXXXXXXXXXXXXXXXXXXXXXXXXXXXXXXXXXXXXXXXXXXXXXXXXXXXXXXXXXXX XXXXXXXXXXXXXXXXXXXXXXXXXXXXXXXXXXXXXXXXXXXXXXXXXXXXXXXXXXXXXXXXXXXXXXXXXXXXXXXXXXXXXXXXXXXXXXXXXXXXXXXXXXK0OkkkkOOOOOOOOkOKXXXXXXXXXXXXXXXXXXXXXXXXXXXXXXXXXXXXXXXXXXXXXXXXXXXXXXXX XXXXXXXXXXXXXXXXXXXXXXXXXXXXXXXXXXXXXXXXXXXXXXXXXXXXXXXXXXXXXXXXXXXXXXXXXXXXXXXXXXXXXXXXXXXXXXXXXXXKOkkkkkkkkOO0KK0OOOKXK0kxx0XXXXXXXXXXXXXXXXXXXXXXXXXXXXXXXXXXXXXXXXXXXXXXXXXXXXXX XXXXXXXXXXXXXXXXXXXXXXXXXXXXXXXXXXXXXXXXXXXXXXXXXXXXXXXXXXXXXXXXXXXXXXXXXXXXXXXXXXXXXXXXXXXXXK0kkkkkkkOKXXNNNNX0dc;',,,:o0NKkdxKXXXXXXXXXXXXXXXXXXXXXXXXXXXXXXXXXXXXXXXXXXXXXXXXXXXX XXXXXXXXXXXXXXXXXXXXXXXXXXXXXXXXXXXXXXXXXXXXXXXXXXXXXXXXXXXXXXXXXXXXXXXXXXXXXXXXXXXXXXXK0OkkkkkkOKXNNXXXXXXXX0o,.'',,,,..;OXNKxxKXXXXXXXXXXXXXXXXXXXXXXXXXXXXXXXXXXXXXXXXXXXXXXXXXXX XXXXXXXXXXXXXXXXXXXXXXXXXXXXXXXXXXXXXXXXXXXXXXXXXXXXXXXXXXXXXXXXXXXXXXXXXXXXXXXXXNXKOkkkkkO0KXNNXXXXXXXXXXNXk;.....';;''..:KNXXxdKXXXXXXXXXXXXXXXXXXXXXXXXXXXXXXXXXXXXXXXXXXXXXXXXXX XXXXXXXXXXXXXXXXXXXXXXXXXXXXXXXXXXXXXXXXXXXXXXXXXXXXXXXXXXXXXXXXXXXXXXXXXXXXXXXKOkkkkOKXNNXXXXXXXXXXXXXXXXXx'.';,..,;'.;,.'kNXNKdkXXXXXXXXXXXXXXXXXXXXXXXXXXXXXXXXXXXXXXXXXXXXXXXXXX XXXXXXXXXXXXXXXXXXXXXXXXXXXXXXXXXXXXXXXXXXXXXXXXXXXXXXXXXXXXXXXXXXXXXXXXXXXKOkkkk0KNNXXXXXXXXXXXXXXXXXXXXN0;.':c'.....':;..d000KkxKXXXXXXXXXXXXXXXXXXXXXXXXXXXXXXXXXXXXXXXXXXXXXXXXX XXXXXXXXXXXXXXXXXXXXXXXXXXXXXXXXXXXXXXXXXXXXXXXXXXXXXXXXXXXXXXXXXXXXXXXX0kkkk0XNNXXXXXXXXNNXXXXXXXXXXXXXXNx'.,l:..''..;c'.;OK000doKXXXXXXXXXXXXXXXXXXXXXXXXXXXXXXXXXXXXXXXXXXXXXXXXX XXXXXXXXXXXXXXXXXXXXXXXXXXXXXXXXXXXXXXXXXXXXXXXXXXXXXXXXXXXXXXXXXXXXKOkkkOKXXXXXXXXXXXXX00000KXXXXXXXXXXXNk'.,cl'.::';c;.'xXXXN0dkXXXXXXXXXXXXXXXXXXXXXXXXXXXXXXXXXXXXXXXXXXXXXXXXXX XXXXXXXXXXXXXXXXXXXXXXXXXXXXXXXXXXXXXXXXXXXXXXXXXXXXXXXXXXXXXXXXXXOxxkOXNNXXXXXXXXNXK00O0KKXXXXXXXXXXXXXXXKo..;lc'';::;.;kXXNXOdOXXXXXXXXXXXXXXXXXXXXXXXXXXXXXXXXXXXXXXXXXXXXXXXXXXX XXXXXXXXXXXXXXXXXXXXXXXXXXXXXXXXXXXXXXXXXXXXXXXXXXXXXXXXXXXXXXX0kkk0XNXXXXXXXXNXK0O000XXXXXXXXXXXXXXXXXXNXXXkc;,,..',,;dKNXNKxxKXXXXXXXXXXXXXXXXXXXXXXXXXXXXXXXXXXXXXXXXXXXXXXXXXXXX XXXXXXXXXXXXXXXXXXXXXXXXXXXXXXXXXXXXXXXXXXX[email protected]Open:sesame;kOKXOdkXXXXXXXXXXXXXXXXXXXXXXXXXXXXXXXXXXXXXXXXXXXXXXXXXXXXXX XXXXXXXXXXXXXXXXXXXXXXXXXXXXXXXXXXXXXXXXXXXXXXXXXXXXXXXXXX0doxKXXXXXXXXXXKOOOO0XNNXXXXXXXXXXXXXK0Oxdolc::;;,''''''''...'':dk0XXXXXXXXXXXXXXXXXXXXXXXXXXXXXXXXXXXXXXXXXXXXXXXXXXXXXXX XXXXXXXXXXXXXXXXXXXXXXXXXXXXXXXXXXXXXXXXXXXXXXXXXXXXXXXXOdlldOXXXXXXNXKOOOO0XNXXXXNNXXXXKOOkdlc;,'.....''''''''''''''''''.:KXXXXXXXXXXXXXXXXXXXXXXXXXXXXXXXXXXXXXXXXXXXXXXXXXXXXXXXX XXXXXXXXXXXXXXXXXXXXXXXXXXXXXXXXXXXXXXXXXXXXXXXXXXXXXXOdlodxxxk0KXX0kxxk0KKKKKKK000Okdl:;,''...''''''''''''''''''''..''''.'xXXXXXXXXXXXXXXXXXXXXXXXXXXXXXXXXXXXXXXXXXXXXXXXXXXXXXXXX XXXXXXXXXXXXXXXXXXXXXXXXXXXXXXXXXXXXXXXXXXXXXXXXXXXXKxooxxdxxxxddodoodxxxxxxxxxdl:;,'...''''''''''''''.''',,;;;::::::cccclcoKXXXXXXXXXXXXXXXXXXXXXXXXXXXXXXXXXXXXXXXXXXXXXXXXXXXXXXX XXXXXXXXXXXXXXXXXXXXXXXXXXXXXXXXXXXXXXXXXXXXXXXXXXX0doxxxxxxdolllodxxxxddxxdl:;'...'''''''''''..',,;:::cclloddxxxdddooollocl0NXXXXXXXXXXXXXXXXXXXXXXXXXXXXXXXXXXXXXXXXXXXXXXXXXXXXXX XXXXXXXXXXXXXXXXXXXXXXXXXXXXXXXXXXXXXXXXXXXXXXXXXXKxoxdxxxdollodxdxxdxxdl:,'...''''''''..'',;;;:clodddddollcc:::;;;,,''''..,okKXXXXXXXXXXXXXXXXXXXXXXXXXXXXXXXXXXXXXXXXXXXXXXXXXXXXX XXXXXXXXXXXXXXXXXXXXXXXXXXXXXXXXXXXXXXXXXXXXXXXXXN0ooxxdxxoloxxxxddxdc;'.....'''''.',,;;:ccloddollcc::;,''.....'''''''''''''.';lxOXXXXXXXXXXXXXXXXXXXXXXXXXXXXXXXXXXXXXXXXXXXXXXXXXX XXXXXXXXXXXXXXXXXXXXXXXXXXXXXXXXXXXXXXXXXXXXXXXXXXXOooxxdxxxxxxxxdl;'..........',;::lodoolcc::;,''....'''''''''''''''''''''''''..,:okKXXXXXXXXXXXXXXXXXXXXXXXXXXXXXXXXXXXXXXXXXXXXXX XXXXXXXXXXXXXXXXXXXXXXXXXXXXXXXXXXXXXXXXXXXXXXXXXXXXKxdodxxxxxdo:'.........',;;codocc::;,'....'''''''''''''''''''''''''''''''''''''.';ld0XXXXXXXXXXXXXXXXXXXXXXXXXXXXXXXXXXXXXXXXXXX XXXXXXXXXXXXXXXXXXXXXXXXXXXXXXXXXXXXXXXXXXXXXXXXXK0OOkoc:cloodl'.......';;:looc::;'....'''''''''''''''''''''''''''''''''''''''''''''''..,lkKXXXXXXXXXXXXXXXXXXXXXXXXXXXXXXXXXXXXXXXX XXXXXXXXXXXXXXXXXXXXXXXXXXXXXXXXXXXXXXXXXXXXXXX0kOOkdc;;,,,;cdl.....;:cldoc:;'...........'''''''''''''''''''''''''''''''''''''''''''''''..'oKXXXXXXXXXXXXXXXXXXXXXXXXXXXXXXXXXXXXXXX XXXXXXXXXXXXXXXXXXXXXXXXXXXXXXXXXXXXXXXXXXXXX0xk00Oo;,,''''',lx:.;clooc:;;;;cllc;,...................''''''''''''''''''''''''''''''......,lOXXXXXXXXXXXXXXXXXXXXXXXXXXXXXXXXXXXXXXXX XXXXXXXXXXXXXXXXXXXXXXXXXXXXXXXXXXXXXXXXXXXXOx0Xkdooc:::::;,'';;,loc:cloxOXNNNNNXklloolc:;;;,,................................''.,;;:loxxdookKXXXXXXXXXXXXXXXXXXXXXXXXXXXXXXXXXXXXXX XXXXXXXXXXXXXXXXXXXXXXXXXXXXXXXXXXXXXXXXNXNOx0KxloO0kollcccc:,,'.'cld0NWNNNNNNNOddOKKKKKK0Okdlc:::ccc;,:loddol;;cc:;;,,;:llcoc;:,cddxkkOxxO0xxKNXXXXXXXXXXXXXXXXXXXXXXXXXXXXXXXXXXXX XXXXXXXXXXXXXXXXXXXXXXXXXXXXXXXXXXXXXXXXNNOd0KdcxKKK0dlllllclc;. .lxxOXNNNNNNKxdOKKKKKKOdllclodddddddlcxK0KKK0l:dollol:dkkxdo:,,;:cloxkOOdxXNkdXXXXXXXXXXXXXXXXXXXXXXXXXXXXXXXXXXXXX XXXXXXXXXXXXXXXXXXXXXXXXXXXXXXXXXXXXXXXNN0d0N0dxK0kkkdlc:::cccc, .cxxk0XXXXXOox0KKKKKkolldddddddxxxxxdcdKKKKKx::odxxxdld0Kko:;:;:cccllokXXxxK0oONXXXXXXXXXXXXXXXXXXXXXXXXXXXXXXXXXXX XXXXXXXXXXXXXXXXXXXXXXXXXXXXXXXXXXXXXXXN0d0NKxdOkkO0KOxolc:;;:::,.;dxkOKKKKOldKKKKKOdlldxxxxxxxxxxxxxxooO000Oocdddddxxdok0xc:ccccll::lodOKOlxOoxXKKKKKKKKKKKKKKKKKKKKKKKKKKKKKKKKKKK XXXXXXXXXXXXXXXXXXXXXXXXXXXXXXXXXXXXXXNKxONXOoxkkKKK0kxdoc::ccllo:;oxkO0KK0olOKKK0kllodddxxxxxddoolllllcodxxoclolloollllloollodddxxxodkOOOkdxkdk0OOOOOOOOOOOOOOOOOOOOOOOOOOOOOOOOOOO XXXXXXXXXXXXXXXXXXXXXXXXXXXXXXXXXNNNNNXxONNXkdO0KKKK0Oko::llllllol:lxkkO0KOlo0K0KOc,;coxxkkkxolcloodddoooddddddddddxxddddddxxkkkkkkkkkO00OkkOOkO0OOOOOOOOOOOOOOOOOOOOOOOOOOOOOOOOOOO XXXXXXXXXXXXXXXXXXXXXXXXXXXXXXXXXXXXXNKx0WKkdoOKKKKK0Oxcldoolllloo:cxkkO00OolOK0KKOxolldxOO00Okxdoooc:::::::;;;cloooooloolloooddddxdodO0OxdOkdx0OOOOOOOOOOOOOOOOOOOOOOOOOOOOOOOO0000 XXXXXXXXXXXXXXXXXXXXXXXXXXXXXXXXXXXXXNXxOWKdloOKKKK00Oocdddoolllooc:dkkO00OxloOKKK0KK0kxlcllooollol;',;:::lool:;::clodxdllddoooddxxolkXKxxKXxxXXXXXXXXXXXXXXXXXXXXXXXXXXXXXXXXXXXXXX XXXXXXXXXXXXXXXXXXXXXXXXXXXXXXXXXXXXXXNOxKXxllkKKK000Oolxxddoollooc;okkOO0OkxdodxOO000kdxO00000Okko:;:ldxxxkxc,;loddxxxdoolllooddxolxKOdkXKdxXNXXXXXXXXXXXXXXXXXXXXXXXXXXXXXXXXXXXXX XXXXXXXXXXXXXXXXXXXXXXXXXXXXXXXXXXXXXXNKxkXkocoO000000xldxxddooool:,lkkOO000OOkxddddxdcdkdolodxO0KKKOkO0KKKKOxc:x00kdodxkOklcoddxdoxOxx0XkdOXXXXXXXXXXXXXXXXXXXXXXXXXXXXXXXXXXXXXXXX XXXXXXXXXXXXXXXXXXXXXXXXXXXXXXXXXXXXXXXN0dkOxoldO000OOOdodxddoooccc;cxkOO0KXKK000000Kklodc:;'..',;coxOKKKKKK0kclxl,.....;o0k:coodxxddk0kdkKXXXXXXXXXXXXXXXXXXXXXXXXXXXXXXXXXXXXXXXXX XXXXXXXXXXXXXXXXXXXXXXXXXXXXXXXXXXXXXXXXNOooxkocokOOOOOOxxxxdol:coo;cxkkO0KXNNNXXXXNXklcllllc;;,,,;clodO0KKKOo:c,....',:oxxl:clodoodxxdkKXXXXXXXXXXXXXXXXXXXXXXXXXXXXXXXXXXXXXXXXXXX XXXXXXXXXXXXXXXXXXXXXXXXXXXXXXXXXXXXXXXXXNOloxxolldkOOkkkkxdolcooo:':xkkO0KXXNNNNNNNXOxol:;,. ..;d00xox0KKkc:ldxoc:;:oxxo:lxdooodddOXNXXXXXXXXXXXXXXXXXXXXXXXXXXXXXXXXXXXXXXXXXXXX XXXXXXXXXXXXXXXXXXXXXXXXXXXXXXXXXXXXXXXXXXX0oldxkxoooddxxxxdoollc:..:xxkO0KXXXNNNNNXKkollllc;;;cokO0K0KOdOKKo,lOK00Oxo::kK0l;clooodOXXXXXXXXXXXXXXXXXXXXXXXXXXXXXXXXXXXXXXXXXXXXXXXX XXXXXXXXXXXXXXXXXXXXXXXXXXXXXXXXXXXXXXXXXXXNKxlldxkkxdoooooolllll:..lxxkOO0KXXXNKOkxddxkO0000000000K00KK00KKo;dKKKK0kkOxokKo;coox0XXXXXXXXXXXXXXXXXXXXXXXXXXXXXXXXXXXXXXXXXXXXXXXXXX XXXXXXXXXXXXXXXXXXXXXXXXXXXXXXXXXXXXXXXXXXXXXXKkxxddddddxxxdoododdc;oxxkO0KXXXKkxdoxxxxxxxxxk0KK0xkkdOKKKKKKOcl0KKKKOxOKOdxocdOKNXXXXXXXXXXXXXXXXXXXXXXXXXXXXXXXXXXXXXXXXXXXXXXXXXXX XXXXXXXXXXXXXXXXXXXXXXXXXXXXXXXXXXXXXXXXXXXXXXXXNXXKK0000000000KXXkokkxkOKXXKkxk00kkkkO000OkxOKK000kx0KKKKKKKklxKKK0KK0KK0Ool0NXXXXXXXXXXXXXXXXXXXXXXXXXXXXXXXXXXXXXXXXXXXXXXXXXXXXX XXXXXXXXXXXXXXXXXXXXXXXXXXXXXXXXXXXXXXXXXXXXXXXXXXXXXXXXXXXXXXXXNXdk0xxk0KXOdk0xollllllooddk0K0KKKKKKKKKKKK0KOco0KKKKKKK0KK0kdkKXXXXXXXXXXXXXXXXXXXXXXXXXXXXXXXXXXXXXXXXXXXXXXXXXXXX XXXXXXXXXXXXXXXXXXXXXXXXXXXXXXXXXXXXXXXXXXXXXXXXXXXXXXXXXXXXXXXXN0d0KkxkKKkdOOd:;ldddolddlcccokKKKKKKKKKKKKKKk:cOKKKKKKK0KKKK0xx0XXXXXXXXXXXXXXXXXXXXXXXXXXXXXXXXXXXXXXXXXXXXXXXXXXX XXXXXXXXXXXXXXXXXXXXXXXXXXXXXXXXXXXXXXXXXXXXXXXXXXXXXXXXXXXXXXXXNkxXXkdOKkoOkdOkx0Ox::dx0000OxxxxOKKKKKKKKKKKOc:kKKKKKKKKKKKKKKOdkXXXXXXXXXXXXXXXXXXXXXXXXXXXXXXXXXXXXXXXXXXXXXXXXXX XXXXXXXXXXXXXXXXXXXXXXXXXXXXXXXXXXXXXXXXXXXXXXXXXXXXXXXXXXXXXXXNKxOWKolO0ox0odNN00NWxdXNWMMMMMWXOkdx0KKK0KKKK0l;xK0KKKKKKKKKKKKK0dxKXXXXXXXXXXXXXXXXXXXXXXXXXXXXXXXXXXXXXXXXXXXXXXXX XXXXXXXXXXXXXXXXXXXXXXXXXXXXXXXXXXXXXXXXXXXXXXXXXXXXXXXXXXXXXXXNOx0NKdlOOokKc:KMWNWMOlOWMMMMMMMMMNdokxk00KKOkd;;xO00KKKKKKKKK0KKK0dxXXXXXXXXXXXXXXXXXXXXXXXXXXXXXXXXXXXXXXXXXXXXXXXX XXXXXXXXXXXXXXXXXXXXXXXXXXXXXXXXXXXXXXXXXXXXXXXXXXXXXXXXXXXXXXXXkxOK0ooOko00:,xNMMMWkox0WMMMMMMMW0dkKKOxodk00OxdxkO000KK0KKKKKKKKKkd0NXXXXXXXXXXXXXXXXXXXXXXXXXXXXXXXXXXXXXXXXXXXXXX XXXXXXXXXXXXXXXXXXXXXXXXXXXXXXXXXXXXXXXXXXXXXXXXXXXXXXXXXXXXXXNKxdOXkld0xo00c';lXMW0x0N0O00KKK0kkO00O00OxdxxddddxxxxxxxxxkxxxkOKKKOdONXXXXXXXXXXXXXXXXXXXXXXXXXXXXXXXXXXXXXXXXXXXXXX XXXXXXXXXXXXXXXXXXXXXXXXXXXXXXXXXXXXXXXXXXXXXXXXXXXXXXXXXXXXXXN0d:lKx:oOkoOKx::co00odKWMWXKKKKkdKWWWMMMMMMMWXKo:xOkkkOkxl::ldxOKK0xd0XXXXXXXXXXXXXXXXXXXXXXXXXXXXXXXXXXXXXXXXXXXXXXX XXXXXXXXXXXXXXXXXXXXXXXXXXXXXXXXXXXXXXXXXXXXXXXXXXXXXXXXXXXXXXNOo:.od:cddcd00Oxdlcccclddddddxd:cdxxxkOOO000Okxc:dkkOOOOOkk0KKKK0xdx0XXXXXXXXXXXXXXXXXXXXXXXXXXXXXXXXXXXXXXXXXXXXXXXX XXXXXXXXXXXXXXXXXXXXXXXXXXXXXXXXXXXXXXXXXXXXXXXXXXXXXXXXXXXXXXNxok,.:::c:;cddddxkkkkkkkxxxdddddddooddxxkkkkkkxkkkkkOOOOkxO0K00koo0XXXXXXXXXXXXXXXXXXXXXXXXXXXXXXXXXXXXXXXXXXXXXXXXXX XXXXXXXXXXXXXXXXXXXXXXXXXXXXXXXXXXXXXXXXXXXXXXXXXXXXXXXXXXXXXXKdxNl .;cl'.;lkkdooddddxxkO0KKKKKKKKK0kxxdl:coddxxxxoc:lodk0KKKkldKXXXXXXXXXXXXXXXXXXXXXXXXXXXXXXXXXXXXXXXXXXXXXXXXXXX XXXXXXXXXXXXXXXXXXXXXXXXXXXXXXXXXXXXXXXXXXXXXXXXXXXXXXXXXXXXXXX0KNx..,ld, ':lOKKKKKKKKKKKK0KKKKKKKK0Okkxlok0KKKK0KKOxk0KKKKKkoxKXXXXXXXXXXXXXXXXXXXXXXXXXXXXXXXXXXXXXXXXXXXXXXXXXXXX XXXXXXXXXXXXXXXXXXXXXXXXXXXXXXXXXXXXXXXXXXXXXXXXXXXXXXXXXXXXXXXXXNk;;cld: ,:lk0KKKKKKKKKKKK0KKKKKKKKKK00KKKK0kOxx0KKKKKKK0xokXXXXXXXXXXXXXXXXXXXXXXXXXXXXXXXXXXXXXXXXXXXXXXXXXXXXXX XXXXXXXXXXXXXXXXXXXXXXXXXXXXXXXXXXXXXXXXXXXXXXXXXXXXXXXXXXXXXXXXXNkdkkdol. .,,:dO0KKKKKKKKKKKKKKKKKKKKKKKKKKKOlxkdOKKKKKOxdx0XXXXXXXXXXXXXXXXXXXXXXXXXXXXXXXXXXXXXXXXXXXXXXXXXXXXXXX XXXXXXXXXXXXXXXXXXXXXXXXXXXXXXXXXXXXXXXXXXXXXXXXXXXXXXXXXXXXXXXXXNxxXX0x:::,,;::cdk00KKKKKKKKKKKKKKKKKKKKKKKK0O0000000xddx0XXXXXXXXXXXXXXXXXXXXXXXXXXXXXXXXXXXXXXXXXXXXXXXXXXXXXXXXX XXXXXXXXXXXXXXXXXXXXXXXXXXXXXXXXXXXXXXXXXXXXXXXXXXXXXXXXXXXXXXXXXNxxNNXKocdxolllc:clxOkdOKKKKKKKKKKKKKKKKKKKKKK00OkdoodkKXXXXXXXXXXXXXXXXXXXXXXXXXXXXXXXXXXXXXXXXXXXXXXXXXXXXXXXXXXX XXXXXXXXXXXXXXXXXXXXXXXXXXXXXXXXXXXXXXXXXXXXXXXXXXXXXXXXXXXXXXXXNXdxWWNK0kO0kdllllc::cccoxkkkOOOOOOOOOOOOOOOkxxoooodkKXXXXXXXXXXXXXXXXXXXXXXXXXXXXXXXXXXXXXXXXXXXXXXXXXXXXXXXXXXXXXX XXXXXXXXXXXXXXXXXXXXXXXXXXXXXXXXXXXXXXXXXXXXXXXXXXXXXXXXXXXXXXXXNXdkWWXKK00K0kollllllc:::ccloollloloooooooooddxxOKXXXXXXXXXXXXXXXXXXXXXXXXXXXXXXXXXXXXXXXXXXXXXXXXXXXXXXXXXXXXXXXXXX XXXXXXXXXXXXXXXXXXXXXXXXXXXXXXXXXXXXXXXXXXXXXXXXXXXXXXXXXXXXXXXXNKdOWWXKKKKK0kdolollccccclodkOxlk0OOOO0000KKXXXXXXXXXXXXXXXXXXXXXXXXXXXXXXXXXXXXXXXXXXXXXXXXXXXXXXXXXXXXXXXXXXXXXXXX XXXXXXXXXXXXXXXXXXXXXXXXXXXXXXXXXXXXXXXXXXXXXXXXXXXXXXXXXXXXXXXXNKoOWNXKKKKK0kdoooollcccclodkkdo0NXXXXXXXXXXXXXXXXXXXXXXXXXXXXXXXXXXXXXXXXXXXXXXXXXXXXXXXXXXXXXXXXXXXXXXXXXXXXXXXXXX XXXXXXXXXXXXXXXXXXXXXXXXXXXXXXXXXXXXXXXXXXXXXXXXXXXXXXXXXXXXXXXXNOo0WNXKKKK0OxoollollllllodxkkdoKNXXXXXXXXXXXXXXXXXXXXXXXXXXXXXXXXXXXXXXXXXXXXXXXXXXXXXXXXXXXXXXXXXXXXXXXXXXXXXXXXXX XXXXXXXXXXXXXXXXXXXXXXXXXXXXXXXXXXXXXXXXXXXXXXXXXXXXXXXXXXXXXXXXNxdXWNXKKKKOkdolllllllllldkO0KxoKNXXXXXXXXXXXXXXXXXXXXXXXXXXXXXXXXXXXXXXXXXXXXXXXXXXXXXXXXXXXXXXXXXXXXXXXXXXXXXXXXXX XXXXXXXXXXXXXXXXXXXXXXXXXXXXXXXXXXXXXXXXXXXXXXXXXXXXXXXXXXXXXXXN0oOWWNKKKK0OxdllllllllllldkOKXOoONXXXXXXXXXXXXXXXXXXXXXXXXXXXXXXXXXXXXXXXXXXXXXXXXXXXXXXXXXXXXXXXXXXXXXXXXXXXXXXXXXX XXXXXXXXXXXXXXXXXXXXXXXXXXXXXXXXXXXXXXXXXXXXXXXXXXXXXXXXXXXXXXNXxkNWWNKKKK0kxollcclllcccloxOKXKoxNXXXXXXXXXXXXXXXXXXXXXXXXXXXXXXXXXXXXXXXXXXXXXXXXXXXXXXXXXXXXXXXXXXXXXXXXXXXXXXXXXX XXXXXXXXXXXXXXXXXXXXXXXXXXXXXXXXXXXXXXXXXXXXXXXXXXXXXXXXXXXXXXXkxXWWWXKKKK0kxollcccccccclodx0KXOd0NXXXXXXXXXXXXXXXXXXXXXXXXXXXXXXXXXXXXXXXXXXXXXXXXXXXXXXXXXXXXXXXXXXXXXXXXXXXXXXXXX XXXXXXXXXXXXXXXXXXXXXXXXXXXXXXXXXXXXXXXXXXXXXXXXXXXXXXXXXXXXNXxxXWWWNXKKKK0kxolcccccccccclodOKXXkdKNXXXXXXXXXXXXXXXXXXXXXXXXXXXXXXXXXXXXXXXXXXXXXXXXXXXXXXXXXXXXXXXXXXXXXXXXXXXXXXXX XXXXXXXXXXXXXXXXXXXXXXXXXXXXXXXXXXXXXXXXXXXXXXXXXXXXXXXXXXXkllxXWWWWNKKKKK0Oxollcccccccccclox0KXXkdO0KXXXXXXXXXXXXXXXXXXXXXXXXXXXXXXXXXXXXXXXXXXXXXXXXXXXXXXXXXXXXXXXXXXXXXXXXXXXXXX XXXXXXXXXXXXXXXXXXXXXXXXXXXXXXXXXXXXXXXXXXXXXXXXXXXXXXXXNXx,;ONWWWWNXKKKKK0OxolccccccccccclloxOKXXOl;;lOXXXXXXXXXXXXXXXXXXXXXXXXXXXXXXXXXXXXXXXXXXXXXXXXXXXXXXXXXXXXXXXXXXXXXXXXXXXX XXXXXXXXXXXXXXXXXXXXXXXXXXXXXXXXXXXXXXXXXXXXXXXXXXXXNX0xo:..dXWWNXXKKKKKKK0kxolccccccccccccclldk0KXKd..'dKNXXXXXXXXXXXXNXXXXXXXXXXXXXXXXXXXXXXXXXXXXXXXXXXXXXXXXXXXXXXXXXXXXXXXXXXXX XXXXXXXXXXXXXXXXXXXXXXXXXXXXXXXXXXXXXXXXXXXXXXXXK0kdl:'......;oxxOOOO00000Okxdolcccccccccccccccloxxo;....:dxO0XXXXXXXXXNXXXXXXXXXXXXXXXXXXXXXXXXXXXXXXXXXXXXXXXXXXXXXXXXXXXXXXXXXXXX XXXXXXXXXXXXXXXXXXXXXXXXXXXXXXXXXXXXXXXXXXXKOxoc;'..............,cok0KXXXXXKK0OOkxdolllllcccc:;;,,...........,;codk0XXNNXXXXXXXXXXXXXXXXXXXXXXXXXXXXXXXXXXXXXXXXXXXXXXXXXXXXXXXXXXXX XXXXXXXXXXXXXXXXXXXXXXXXXXXXXXXXXXXXXXKkdl:,'.......................,:clooodddddxdolc:;,,'''.......................,:cdOKXXXXXXXXXXXXXXXXXXXXXXXXXXXXXXXXXXXXXXXXXXXXXXXXXXXXXXXXXXX XXXXXXXXXXXXXXXXXXXXXXXXXXXXXXXNXXXKkl,.................................................................................:kXNNXNNXXXXXXXXXXXXXXXXXXXXXXXXXXXXXXXXXXXXXXXXXXXXXXXXXXXX XXXXXXXXXXXXXXXXXXXXXXXXXXXXXXXNNKx;.....................................................................................'oXNXNNXXXXXXXXXXXXXXXXXXXXXXXXXXXXXXXXXXXXXXXXXXXXXXXXXXXX XXXXXXXXXXXXXXXXXXXXXXXXXXXXXXNNO:.........................................................................................oXXXXXXXXXXXXXXXXXXXXXXXXXXXXXXXXXXXXXXXXXXXXXXXXXXXXXXXX XXXXXXXXXXXXXXXXXXXXXXXXXXXXXXXx'..........................................................................................,kNXXXXXXXXXXXXXXXXXXXXXXXXXXXXXXXXXXXXXXXXXXXXXXXXXXXXXX XXXXXXXXXXXXXXXXXXXXXXXNXXNNNXd.............................................................................................lXXXXXXXXXXXXXXXXXXXXXXXXXXXXXXXXXXXXXXXXXXXXXXXXXXXXXXX XXXXXXXXXXXXXXXXXXXXXXXXXXXNKl..............................................................................................,ONXXXXXXXXXXXXXXXXXXXXXXXXXXXXXXXXXXXXXXXXXXXXXXXXXXXXX XXXXXXXXXXXXXXXXXXXXXXXXXXXKc................................................................................................dXXXXXXXXXXXXXXXXXXXXXXXXXXXXXXXXXXXXXXXXXXXXXXXXXXXXXX XXXXXXXXXXXXXXXXXXXXXXXXXXXo.................................................................................................cKXXXXXXXXXXXXXXXXXXXXXXXXXXXXXXXXXXXXXXXXXXXXXXXXXXXXX XXXXXXXXXXXXXXXXXXXXXXXXXXx'.................................................................................................'kXXXXXXXXXXXXXXXXXXXXXXXXXXXXXXXXXXXXXXXXXXXXXXXXXXXXX XXXXXXXXXXXXXXXXXXXXXXXXXk,...................................................................................................lXXXXXXXXXXXXXXXXXXXXXXXXXXXXXXXXXXXXXXXXXXXXXXXXXXXXX XXXXXXXXXXXXXXXXXXXXXXXXKc............................................................................................. ......,ONXXXXXXXXXXXXXXXXXXXXXXXXXXXXXXXXXXXXXXXXXXXXXXXXXXX XXXXXXXXXXXXXXXXXXXXXXXNk'............................................................................................. .......xXXXXXXXXXXXXXXXXXXXXXXXXXXXXXXXXXXXXXXXXXXXXXXXXXXXX